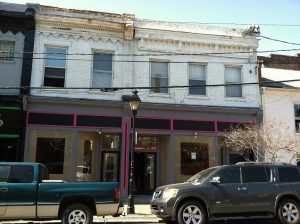 An Italian chef and a Spanish chef are combining their skills in the kitchen to open Maximo's, a tapas bar and restaurant on North 18th Street in the Bottom next month.
Tapas, which are small appetizers or snacks, will be the restaurant's bread and butter.
"We went to other countries to find something good to bring to the table," said Maximo Mozo, one of the founders. "We'll have Italian, Spanish, French and Cuban tapas."
"Four or five people can try six or seven dishes," Mozo said.
The restaurant will also serve pastas, seafood and paella with most dishes in the $4 to $25 range.
Mozo, along with business partner and fellow chef Nick Rossicci, leased the 3,600-square-foot space at 14 N. 18th Street in February from Bandazian and Holden after combing the West End, Short Pump and Carytown for a few weeks.
Rossicci said he had his eye on the Bottom.
"We looked all over Richmond but fell in love with this place," Rossicci said.
Before Maximo's took over, the space held Touch OV Soul, a restaurant that closed last year. The restaurant sits across from La Bamba Mexican restaurant and along the same row as longtime Shockoe Bottom residents Julep's and McCormack's Irish Pub.
The high turnover in that part of town is not scaring Rossicci and Mozo.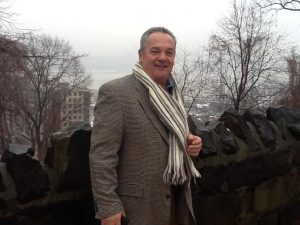 "I think it's changing. Apartments are going up everywhere," Rossicci said. "There's a revival going on."
On the Rox opened along the same block this year, and Margarita's Cantina also set up shop in the fall across the street.
The business partners, along with Maximo's wife, Maria, are investing $150,000.
The idea for an Italian-Spanish restaurant in Richmond sparked over a meal the two shared while perusing the restaurant scenes in New York and Washington for a market opening.
"We were coming back from New York and stopped in to the Tobacco Company to eat two or three months ago," Mozo said.
"We found a lot of people here liked good food, and we wanted to see what we could do here."
Both Rossicci and Mozo know their way around the kitchen.
Rossicci started cooking as a kid in Genova, Italy.
"My father was a master chef in Europe, and he trained me as I was growing up," he said.
In the 1980s, Rossicci opened a restaurant called Est Est Est in North Carolina. Since 1995, Rossicci worked as chef for Café Tiramisu, an Italian restaurant in Raleigh. He left six months ago to plan for this venture.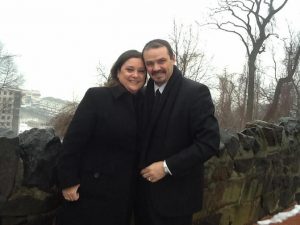 Mozo also came up in the restaurant industry. He started his career as a chef for a restaurant in Madrid and for the past 30 years worked in various restaurants in Miami.
"I only moved to Richmond two months ago," he said.
And Maximo's won't be the first to offer tapas here. Shockoe Slip's Europa also sells tapas and touts on its website that it was the "first" tapas bar in Richmond.
Maximo's is undergoing a complete gut job, but Rossicci and Mozo plan to open at the end of April or in early May.