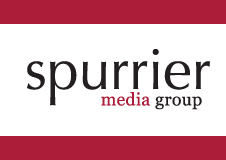 Darn that drive from Richmond to Washington.
Shockoe Slip-based ad agency Spurrier Media Group opened a satellite office in Loudoun County last month to help cut down on the schlepping back and forth from the nation's capital.
Donna Spurrier, owner of the agency, said about 40 percent of the business stems from federal clients.
"I'm up and down 95 every week, so it made sense that we have a presence in the D.C. area," Spurrier said.
Spurrier Media has developed ad campaigns for FEMA and the U.S. Department of Veterans Affairs.
For the past 15 years, the agency has operated out of 4,500-square-foot office on Virginia Street. Spurrier (photo right) said that expanding to another market has been on the agenda for the past five years.
The agency employs nine people and plans to add three employees, including Ingrid Vax (left in photo), who has signed on to head the Loudoun location.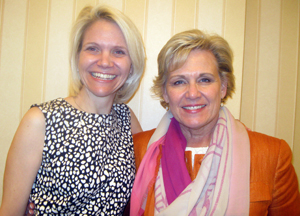 Vax and Spurrier have worked together for the past eight years on campaigns for clients such as the Virginia Lottery.
And Spurrier Media Group isn't the only ad agency in town making moves.
Andrew Smith and Lorry Crawford, both formerly with Bergman Group, launched advertising firm Initiate It about six months ago. It just picked up Carlotz and Sandler Training as clients.
Create Digital, formerly Fahrenheit Emerging Media, which is a subsidiary of the Fahrenheit Group, recently broke away to launch Create Digital, a social media agency providing web development and other digital campaigns for companies.