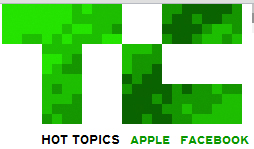 A popular West Coast technology blog has set its sights on Richmond.
San Francisco-based TechCrunch, a website that covers technology startups, reviews Internet products and hosts events, has launched a Tech Mini Meet Up series, which will hit three cities this month and give startups a chance to meet and swap ideas with other entrepreneurs.
The series will visit Washington and Norfolk before ending April 11 in Richmond at the SnagAJob headquarters in Glen Allen.
Stay tuned to BizSense for an updated piece on the series.