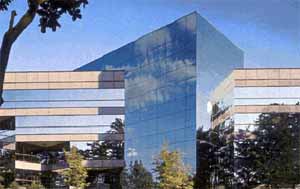 Al Lingerfelt is at it again.
Lingerfelt Properties purchased another 300,000 square feet of office space, this time three buildings at the Boulders office park in Chesterfield County from Liberty Property Trust. The buildings are the last of the Pennsylvania-based REIT's office holdings in Richmond and are part of a move to unload 49 properties on the East Coast.
The three buildings are the Boulders I, II and III, and they're located off the Powhite Parkway near Jahnke Road.
Brian Witthoefft, a principal at Lingerfelt Properties, said the buildings are about 80 percent occupied. The Timmons Group and the Tredegar Corporation are the two major tenants.
Witthoefft said the buildings were a good buy because the market was picking up in the area and the value was "well below replacement cost."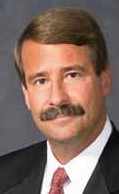 The purchase follows Lingerfelt's $100 million, 14-building buy from Liberty last year, which was one of the biggest deals of the decade. You can read more about that here.
And Lingerfelt isn't done. Although he declined to give specifics, Witthoefft said the company was looking to further expand its suburban office profile up and down the East Coast.
"We're under contract on similar suburban office properties or negotiating on buildings in the Carolinas and Tennessee," he said.
Craig Cope, head of the Richmond/Hampton Roads operations for Liberty, said the sale had nothing to do with changes in the Richmond market but reflected a shift in focus for his company.
"We're not satisfied with the sale," Cope said. "We're coming back to buy and build."