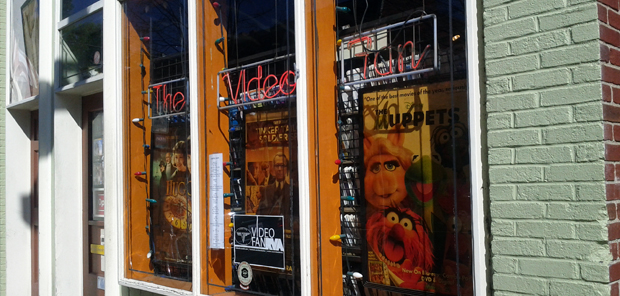 The credits are rolling for one of Richmond's last independently owned video rental stores.
The Video Fan will close once owner Doug McDonald finds a new tenant for the building, which he owns. Snipes Properties has the property for lease for McDonald.
Carter Snipes, the leasing agent, said that he has received several offers to buy the building but that McDonald isn't interested in selling.
The store will be open until the space is leased, Snipes said.
The Video Fan has been in business for almost 27 years, and McDonald has owned it for about 12 years. With its closing, there will be only a handful of video rental stores in Richmond, including Video Mart on Jefferson Davis Highway and Prime Time Video on Patterson Avenue near Gaskins Road.
Blockbuster has closed several locations in Richmond, including the stores in Short Pump and in Carytown.
The 2,200-square-foot Video Fan building is in the heart of the Strawberry Street retail area, next door to 8½ Deli and Strawberry Street Café.
"The corridor in the area is very healthy," Snipes said. "Video Fan is just facing a lot of industry pressure with online video streaming and other factors."
According to Loopnet, McDonald is looking for about $11 per square foot/year in rent.
Snipes said that he's had a lot of interest from restaurateurs but that the space would require a lot of renovation to convert it into a restaurant.
"It would be a significant build-out," Snipes said. "There isn't a kitchen, deep sink, walk-in freezer or anything a restaurant would need. So it would take a restaurateur with some capital and some experience to make that work."
One option that won't fly with the neighbors is a bar, Snipes said.
"Obviously this is a mixed-use residential and retail area, so the residents would be concerned about any late-night operations. We're really looking for more of a lunch-dinner cafe operator," he said.
Read a Q&A with Doug McDonald from 2010 here.