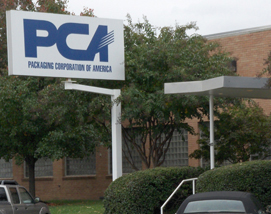 Local credit unions are coupling up faster than college students on spring break in Cancun.
Dixiecon Federal Credit Union, a tiny 50-year-old institution whose members are employees of a Richmond corrugated box factory, struck a deal this month to merge into the larger Hopewell Chemical FCU.
The deal closed April 1. It's the second such merger among local credit unions in the past month and the fifth in the past year.
The Dixiecon deal was prompted by the desire of Dixiecon's manager to retire and the lack of a successor.
Jerry Plumley, 70, has managed the credit union part-time since 1988 in addition to his job at Packing Corp. of America's plant on Jefferson Davis Highway.
Plumley said Monday that the small credit union also couldn't afford to keep up with loan products, technology or the regulatory requirements it was facing.
"This is a just a little credit union," Plumley said. "I'm getting to the point where I'm going to retire, and I couldn't get anybody to replace me."
He's not exaggerating when he says Dixiecon FCU is little. It had just $226,000 in assets and 87 members.
Founded in 1962, the credit union's history goes back the plant on Jefferson Davis Highway formerly owned by Dixie Container Corp. Packaging Corp. of America acquired it in the 1990s.
Hopewell Chemical FCU is no giant, but it has become a landing pad for tiny credit unions with uncertain futures.
In November, it absorbed I.B.E.W. Richmond VA Local 666 FCU, which represented 1,100 members of a local electrical workers union and had been operating at a loss over the past couple of years.
Hopewell Chemical FCU now has $28 million in assets and 5,000 members. Its members are primarily employees of the Honeywell International and General Chemical Plant in Hopewell.
The merger is just another in a string of similar deals.
Henrico FCU has worked two mergers in the past nine months, absorbing St. Paul's Baptist FCU last August and Bellwood Federal Credit Union in March.
And Virginia Credit Union, the area's largest credit union, absorbed Fifth Street Baptist Church FCU in November after its membership base dwindled.
For Dixiecon, Plumley said the merger would give its members access to a wider variety of loans, ATMs and debit cards.
"We couldn't afford to handle all those kind of loans," Plumley said.