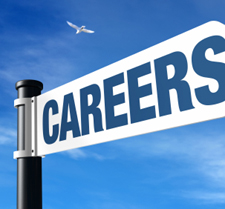 Departures
Norwood Teague, athletic director for Virginia Commonwealth University, will leave his position and join the University of Minnesota as its athletic director. Teague has been with VCU since 2006.
Martha Rollins, founder of Boaz & Ruth in Highland Park, last week announced her retirement from the nonprofit. Rollins will step down at the end of 2012. Boaz & Ruth was started by Rollins in 2002.
Hires/promotions
Banking
Joe Delaney joined M&T Realty Capital Corp. as managing director for multi-family finance. Most recently, he worked for JP Morgan Chase as a client manager. He attended Stonehill College.
Insurance
Audrey Hanken was promoted to president of the American underwriting managers agency at Markel. She joined the firm in 1995. Hanken attended Alverno College.
Kevin Chidwick joined Elephant Insurance as chief executive officer. Chidwick was formerly chief financial officer for Admiral Group Plc of Cardiff, Wales, the company's U.K.-based parent company. He replaces Andrew Rose, Elephant Insurance's founding CEO.
Higher education
Christine S. Walther-Thomas will join Virginia Commonwealth University as dean of the school of education, effective June 15. She currently serves as department chair and professor of special education at the University of Kansas. Walther-Thomas has a PhD from the University of Kansas and a master's from the University of Utah.
Advertising/marketing
Russ Gautier was promoted to lead motion designer at the Martin Agency. He has been with the agency since 2009 and was most recently senior animator. Gautier attended Virginia Commonwealth University.
Courtney Goad was promoted to staff accountant II at the Martin Agency. She joined the agency in 2009 and most recently was a staff accountant I. Goad attended George Mason University.
Rebecca Gricus was promoted as a project manager at the Martin Agency. She joined the agency in 2006 and was most recently an associate broadcast producer. Gricus attended Northwestern University.
Bridgette Guedri was promoted to account executive at the Martin Agency. She joined the agency in 2010 and was formerly an account coordinator. Guedri attended Elon University.
Cliff Searles was promoted to vice president/senior visual graphics manager at the Martin Agency. He joined the agency in 1996 and was formerly a senior visual graphics manager. Searles attended Lynchburg College.
Alan Germani joined WebStrategies as a web development project manager. Before joining the agency, Germani was webmaster/associate editor at Glen Allen Press.
Information technology
Jeff Lovingood joined Masslogics as vice president of business development.
Michael Ross joined Networking Technologies and Support as a deskside support specialist.