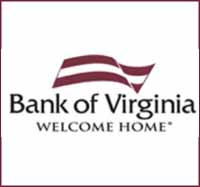 Bank of Virginia is back in the black.
The first quarter of 2012 marked the Midlothian-based bank's first profitable quarter since 2009. Since then, it has battled millions in bad loans and a recent regime change.
Bank of Virginia's $345,000 first quarter profit, disclosed in call reports filed with the FDIC, was also its best first quarter in five years. It hasn't had a profitable year since 2007.
Whether the 10-year-old bank has turned a corner remains to be seen. It still has about $7 million in past due and non-accrual loans to deal with, although that number is down from $11 million a year ago.
Its turn back to profitability is being led by new owners and an executive team that brought with it millions in fresh capital and cleaned house last year while also cutting expenses.
Armed with $10 million to cushion the struggling bank's capital base, Cordia Bancorp bought control of the bank in late 2010.
Jack Zoeller, who steered the Cordia buyout and then took over as chief executive, announced last year that the bank would cut up to 15 percent of its workforce and close a branch.
"We've re-staffed tremendously," Zoeller said. "All six of the top officers of the bank are new since the end of 2010."
Five new loan officers also came on last year. The bank has 40 employees, down from 54 in 2010.
"That's part of what's paying off here," Zoeller said.
Zoeller was limited in what he would say about the first quarter results because the bank's official SEC earnings report has not been released.
Bank of Virginia has about $165 million in total assets, down from $204 million a year ago.
It had $106 million in total loans at the end of the first quarter, down from $130 million a year ago but up from the end of 2011.
The rise over the past three months is due in part to a lending campaign the bank has been pushing to small and medium-size businesses.
With a target of $40 million in lending to business this year, Zoeller said the bank's sweet spot in business lending is $500,000 and up.
"We've been out there [pushing the loan campaign]," said Zoeller. "It's the best loan activity we've seen in a couple years."