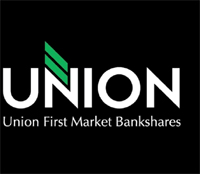 Richmond's biggest local bank has nabbed dozens of staff members from a shuttered national mortgage company.
The mortgage arm of Union First Market Bank recently landed dozens of loan officers and mortgage employees in Hampton Roads and Northern Virginia as MetLife Home Loans closed.
Union added 40 employees at the end of the first quarter, including 25 loan officers, said John Neal, president at Union First Market Bank.
"In late 2011, we became aware that MetLife was going to exit the mortgage business," Neal said. "We saw an opportunity to expand."
The bank hadn't been planning on such a rapid expansion, Neal said. But the opportunity was too good to pass up.
"We always were interested in talking to loan officers we thought would be productive. But never something of this scale," Neal said. "We just jumped on it."
The additions all became part of Union Mortgage Group, Union's mortgage subsidiary.
MetLife, the New York-based insurance giant, decided late last year that it wanted out of the mortgage business. It tried to sell MetLife Home Loans but ultimately just shut down the operation in March.
The company had two Richmond offices that closed March 31: one in Reynolds Crossing and one in Boulders office park in Midlothian.
In addition to landing at Union First Market, other former Richmond MetLife mortgage workers have bailed to Monarch Mortgage, the mortgage arm of Chesapeake-based Monarch Bank, and Mason McDuffie, a California mortgage firm that recently set up shop locally.
Although most of the new Union recruits are in the Washington, Virginia Beach and Chesapeake markets, the bank also opened a Greensboro, N.C., loan office to accommodate a group of former MetLifers.
The expansion is only on the mortgage side and does not mean Union is eyeing branches in those markets, Neal said.
Union Mortgage Group now has about 200 employees. Company-wide, Union has more than 1,000 employees.