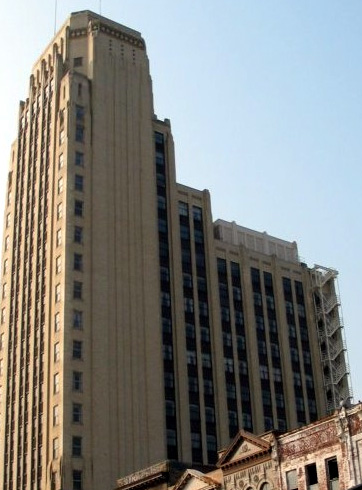 Mark Douglas will try where others have failed.
The Cushman & Wakefield | Thalhimer broker last month picked up the listing for the 239,862-square-foot Central National Bank building on Broad Street downtown.
Douglas said he is looking for tenants to lease the art deco building, which sits in a blighted neighborhood and has been empty since 2005, shortly after Washington-based real estate magnate Douglas Jemal purchased it for $5.3 million from local owners.
Eagle Commercial Real Estate had the listing on the building before it went to Thalhimer in April.
Douglas also picked up the listing on three other Jemal properties across Richmond: the 40,000-square-foot Chesterman Place building at 100 W. Franklin St, a 30,000-square-foot building at 730 E. Main St. and two adjoined office properties at the corner of Eighth and Main streets totaling 190,000 square feet.
Douglas said Jemal is not looking to sell but wants to fill the buildings with tenants.
"In Douglas [Jemal], you've got an owner who's got money and is willing to renovate," Douglas said.
"I've already shown each of these properties between three and nine times," Douglas said. "These range from single-floor users on up. Things are going to be different."
Jemal sold two big buildings in Richmond last year, both for losses. In December he sold the Interbake cookie factory on Boulevard for $6.1 million to Richmond-based Rebkee.
In August, he sold 111 S. Sixth St. for $5.5 million to Dominion Resources, which hasn't determined a use. Jemal bought that building in 2007 for $11.8 million.