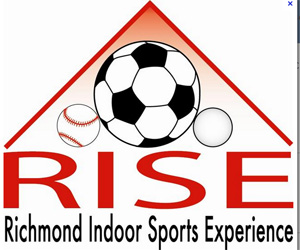 A Chesterfield business has hired two former SportsQuest coaches — including a former major league coach — to revive its baseball training program.
Richmond Indoor Sports Experience (RISE) last week hired Mike Goff and Chris Martin to rebuild its RISE Academy. Goff, 49, was a bench coach for the Seattle Mariners and also worked for the Cincinnati Reds. Martin, 25, played at Hamden-Sydney College and attended Manchester High School.
Goff and Martin both worked for SportsQuest in 2011 and left the troubled sports complex after not getting paid.
"We brought these new guys on and are trying to give them a home to salvage what we attempted to do here with SportsQuest," said Chris Robinson, director at RISE.
RISE started offering baseball training in 2004, Anderson said, and in 2010 merged its entire business (which includes indoor fields and training facilities) into the constantly-evolving SportsQuest enterprise, which began to flame out last year with more than $1 million in unpaid bills owed to dozens of contractors and former employers.
RISE pulled its business back out from SportsQuest in February.
"We turned it into SportsQuest Baseball Academy, but the kids tapered off," Robinson said, adding that the club team fizzled during the time it was run by SportsQuest.
Now Robinson wants to win back that business and turn the baseball program into a profitable operation starting this summer with camps. He said private lessons business is already taking off.
Meanwhile, SportsQuest is in limbo while its board of directors considers how to straighten out a financial and legal tangle left by founder Steve Burton, who was ousted last month.
RISE is also considering a play to take over operations of SportsQuest's main assets, 12 turf fields located within view of RISE.
"We're keeping tabs on what they're doing. … We're interested in doing something out there, especially with baseball fields," Robinson said.