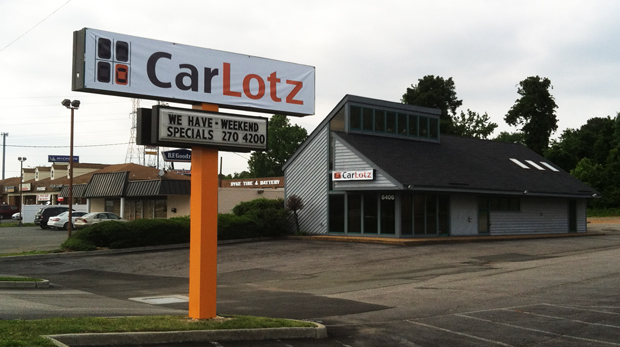 Richmond-based consignment car dealer CarLotz leased its second location after a year in business.
CarLotz will open its store at 8406 W. Broad St. in July. The lot will hold 120 cars, about 35 more than the company's first location on Midlothian Turnpike, said co-founder Michael Bor.
The lot is an old Enterprise Rent-A-Car location.
"We think there is demand for our services beyond who we've been reaching," Bor said.
"A big issue was that when we opened the first store in Midlothian we thought that would serve the entire Richmond area," Bor said.
"What we found was that we were serving largely Midlothian, Powhatan, Chesterfield and points south. We think the demand in Richmond, Short Pump and points west and north is underrepresented."
CarLotz sells used cars on consignment for an $800 fee. It was founded last year by Bor, Will Boland and Aaron Montgomery and aims to appeal to car owners who want to sell a used vehicle without the hassle of listing it online or the financial hit of trading it in to a dealer, where prices tend to be the lowest.
The company is hiring four people, Bor said. Two will start in June and two in July. Its three-man management team will run both locations. The business will start accepting consignment cars for the new lot in July.
In March, CarLotz raised $1.5 million in capital, a portion of which is going into the second location.
"The opening of a second store doesn't require a million dollars," he said. "We're investing a bit in the building but also in expanding technology."
Bor said the business has been evolving rapidly over its first year to include selling motorcycles and, most recently, company fleet vehicles.