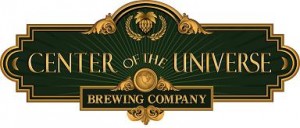 A fledgling local brewery has finally found its home in the center of the universe.
Center of the Universe Brewing Company this month leased 12,000 square feet on Air Park Road in Ashland, just off Interstate 95 near Bass Pro Shop.
The building sits on 1.3 acres and was previously occupied by the Herald-Progress newspaper.
With its claim officially staked, Center of the Universe, founded by brothers Chris Ray and Phil Ray and named after the unofficial nickname of Ashland, is aiming for a November opening.
But there's a lot of work left to be done: There's the lengthy process of state and federal licensing. They'll then await the delivery of all the giant tanks, boilers and fermenters that will produce the liquid gold.
A build-out will give the brothers warehouse space for the brewing components and a front area that will become a tasting room.
They want to take advantage of a recently passed state law that allows breweries to serve pints on the premises.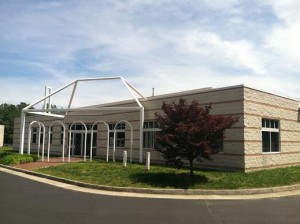 That means Center of the Universe, much like the recently launched Hardywood Park Craft Brewery downtown, can become an after-work and weekend hangout.
"It's definitely going to be a place where you can come," said Chris Ray, who spoke by phone from Columbus, Ohio, where he's playing for the Triple-A affiliate of the Cleveland Indians. "We'll encourage people to bring food in and order food in."
They have an order ready for 300 kegs.
There's also the design of the tap handles: small but important pieces of the business that, if designed right, can help the brewery stand out among the increasing craft beer competition at bars.
"We feel like the bars are usually the place where people are willing to try different beers," Ray said. "We want to make our handles stick out a bit and reiterate what we stand for."
The brewery is working with Taphandles.com.
Another hurdle is finding a head brewer.
As professional baseball player, Chris Ray, 30, is constantly on the road. And Phil Ray, 34, is a full-time engineer inTampa. He'll be moving to Ashland in July.
They've put out postings for the job.
Once they get down to brewing, Center of the Universe will have two or three beers initially.
"Two of the recipes are done," Ray said. "My brother has been experimenting with those in Tampa."
They'll focus primarily on ales at first, Ray said, and might look at a lighter style lager.
One of the ales is a cross between pale ale and an IPA. One will incorporate a bit of fruity taste.
Not wanting to give too away too much to the competition, Ray's keeping a lid on most of the details for now.
"I don't want to get too specific yet," he said.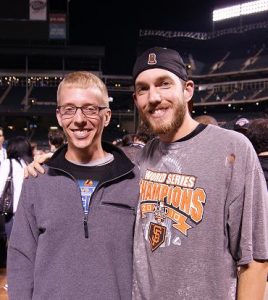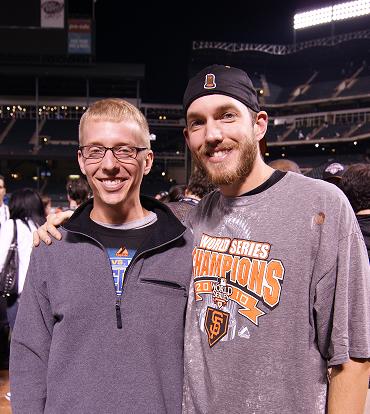 But then again, Ray said, he and his brother don't necessarily look at other local breweries as competition.
Threat or not, plenty of craft breweries are popping up locally, across the state and elsewhere. In Richmond, there's the incumbent Legend Brewing, and newbies Hardywood and Midnight Brewery are in Goochland.
"We don't look at the craft brewers as competition," Ray said. "It's really us against the big three [Bud, Miller, Coors]."
"I think the boom is going to come to the East Coast," he said. "There are so many different beer styles and flavors that having four breweries in a 50-mile radius really isn't that many."
Given that it's still early on the process, Center of the Universe hasn't made a decision on which local distributor it'll work with.
Ray said he and his brother have had meetings with Brown Distributing and Loveland Distributing.
"I don't think it's a decision we need to make in haste," Ray said.
The brothers are also still lining up investors for their venture. But they're not worried about funding.
"Whatever capital we don't raise from private investors, I'll be providing myself," he said. "We're not stressing. We'll be fully funded one way or another."