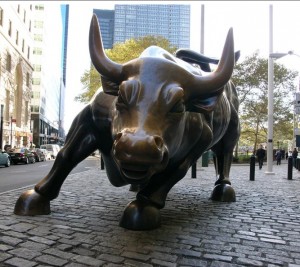 Altria (MO)
Martin Barrington was elected as Altria's new chairman and chief executive at its annual shareholders meeting last week. His annual base salary was set at $1.15 million. For his new role, Barrington also received 150,000 shares of restricted stock. The company said he'll be required to use the corporate jet for all travel, including personal use up to $200,000 a year. Altria said it will also provide home security upgrades to Barrington's home. Barrington succeeds Michael Szymanczyk, who retired from Altria's top spot this month after 23 years with the company.
The company said it expects to pay $500 million in federal and state income taxes and interest as part of a settlement it reached with the IRS. The payment will resolve a tax dispute over leveraged lease transactions at Philip Morris Capital Corp.
Apple REIT Nine
The hotel REIT entered into an agreement for a $30 million loan from Bank of America. The money will mature Nov. 15, 2012. The loan is guaranteed by Apple REIT chief executive Glade Knight. The company said it would use the proceeds of the loan for general working capital purposes, including the planned purchase of a hotel, capital expenditures, distributions and redemptions.
C&F Financial (CFFI)
The holding company for C&F Bank has declared a regular cash dividend of 26 cents per common share payable July 1 to shareholders of record on June 15.
Bryan McKernon, president of C&F Mortgage, exercised options for 3,500 shares at $22.75 each. He then sold the shares for $34.01 each.
First Capital Bancorp (FCVA)
The parent of First Capital Bank signed an agreement to limit the voting power of Kenneth Lehman, a Northern Virginia investor who purchased a large stake of the company this month.
Genworth Financial (GNW)
Interim President and CEO Martin Klein, in addition to his annual base salary of $570,000, will receive $20,000 a month for his services at the top of the company.
Chief Risk Officer Michel Perreault bought 2,000 shares for $4.86 per share. He now owns more than 22,000 shares.
Director James Parke bought 25,000 shares at $5.01 per share for a total of $125,000. He now owns 300,000 shares.
Director James Riepe bought 45,000 shares for $5 each for a total of $225,000. He owns 68,000 shares.
Markel (MKL)
Vice Chairman Anthony Markel sold 66 shares for $440.15 each for a total of $29,000. The shares had been held in a trust that still owns more than 3,800 shares. Markel also directly owns more than 74,000 shares.
Stewart Kasen, a director, bought 200 shares at $444 each for $88,000. He owns more than 3,300 shares.
Universal Corp. (UVV)
The company declared a quarterly dividend of $0.49 per share of common stock payable Aug. 13 to shareholders of record at the close of business July 9.
It also declared a quarterly dividend of $16.87 per share on its Series B 6.75% Convertible Perpetual Preferred Stock, payable June 15 to shareholders of record as of 5 p.m. June 1.
Xenith Bankshares (XBKS)
Director Brian Jones bought 516 shares at $3.19 each. He owns more than 11,000 shares.