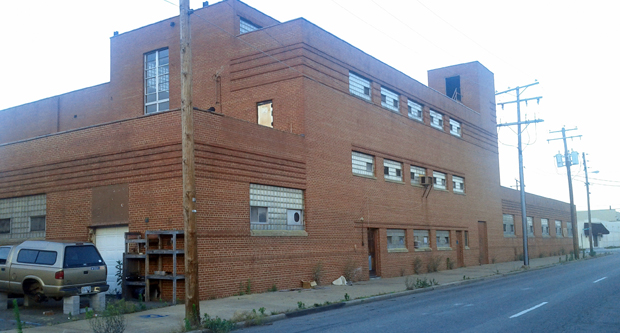 Developers are doubling down on their bet that Scott's Addition will be the next local hotspot for historic tax credit conversion apartments.
Three projects totaling 185 apartments are planned or under construction on West Clay Street.
Tom Wilkinson of Franklin Development has 130 apartments planned for the 3200 block of West Clay, with a budget of about $20 million. Wilkinson had a special-use permit approved in March and plans to start work this summer for an opening next spring. (BizSense first reported that Wilkinson was buying the building here.)
Wilkinson said he was negotiating with contractors for the work and with restaurateurs for the 5,000 square feet of retail space he's planned for the building.
"With restaurateurs, they want to see things under construction: go in, see the space and kick the tires," said Wilkinson, who is also trying to buy the Reynolds South parcel in Manchester. "We can wait on it. The numbers work without the restaurant."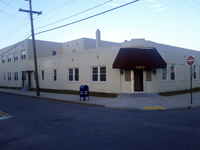 David Gammino of City and Guilds has 17 apartments planned at 3122 W. Clay St. (pictured left) and will complete construction in August on 38 apartments at 2906 W. Clay St. (pictured lower left)
Gammino's two West Clay projects — both properties once owned by imprisoned developer Justin French and purchased by Gammino from Union First Market after they were foreclosed on — are being developed at a combined cost of $7.5 million.
French had already remodeled the property at 3122 W. Clay St. as offices, but, Gammino said, the property would make more money as apartments.
"It works as an office building, but it would be Class C," he said. "The best and highest use of the property is as apartments."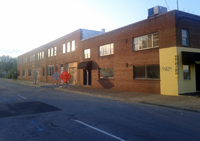 Wilkinson said Scott's Addition is fertile ground for new multifamily development.
"It's a very trendy area," he said. "There has been some pioneering, and all the sudden it's caught on. Also, it's a historic district, and there is equity available."
Gammino agreed that the historic status, which makes it easier for developers to secure tax credits to offset costs, made the area attractive.
"It has a good stock of undeveloped historic buildings for adaptive reuse," he said. "Those buildings are getting harder and harder to find in Richmond."
Gammino also said the location made it a natural spot for development.
"For a young professional who wants to live near downtown but not in downtown, it's perfect," Gammino said. "It's near the highways, the Fan — you have Movieland across the street. And then you have the Interbake development and the potential mixed-use development at the Diamond. It's a great location."