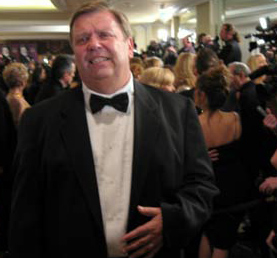 Convicted Richmond fraudster John Ross Greer has been down this road before.
Greer faces up to 20 years in federal prison and must pay at least $550,000 in restitution after pleading guilty Tuesday in federal court to mail fraud, scamming more than a dozen customers of his luxury villa rental company. Victims paid for high-end vacation homes and then got nothing.
Thirty years ago, Greer was sentenced to five years in prison on similar charges for running a gold and silver scam.
In a deal that a federal judge on Tuesday called "unorthodox," Greer was set free on bond and was allowed to continue running his company, Unusual Villas and Island Rentals.
Judge David Novak said during the bond hearing that he was worried Greer might use his temporary freedom to "swindle more people."
"He's a recidivist fraudster, and I'm going to put him in the position to potentially inflict fraud on others?" Novak asked.
When Greer was charged with defrauding customers of almost $1 million in 1981, he went on the lam for more than a year. This time, he stayed in town, waiving his right to trial and admitting to everything.
Greer's attorney, John Luxton, argued in his defense Tuesday: "That was 30 years ago. He wants to pay these people back."
Novak still wasn't sure.
"I don't want him paying people back with money from other folks," Novak said. "There's a lot of money at stake here."
Unusual Villas purportedly helps broker rentals of luxury villas in exotic locations such as Bali, St. Barts and the Galapagos.
But at some point, according to court records and court hearings, Greer began skimming off the top.
He would solicit vacationers and villas owners through the Unusual Villas website. He often required vacationers to put down sizeable deposits that were supposed to be refunded.
He commingled customers' funds to enrich himself and to pay off previous business expenses, including money owed to other renters, according to court records. In some cases, he simply kept the money, the charges stated.
Court records list 18 victims who are owed between $3,300 and $69,000 each.
The motive behind the plea agreement is that Greer will work to the sell the business, particularly his lists of customers and contacts in the industry that help him secure the luxury rentals. That money will go toward paying restitution.
Before sending Greer off to another hearing in front of Judge John Gibney, Novak gave Greer a stern warning.
"[If] there are any shenanigans, Judge Gibney is going to tee you off like a ball. You understand?" Novak said. "If I were you, this is the time of your life you better behave yourself."
Gibney said during the plea hearing Tuesday that he also wondered about setting Greer loose with a computer and a mission to make money.
"It's kind of like letting a fox loose in the hen house," Gibney said. "What's to keep him from setting up another company and doing it on another computer?"
Federal prosecutor Jessica Brumberg worked the case for the U.S. Attorney's Office.
Greer's temporary freedom comes with some restrictions.
His computer will be monitored by federal authorities, and he must turn in records of all transactions that his business conducts between now and his sentencing.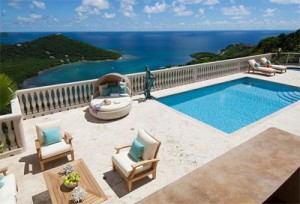 He can only own and operate one computer, and he's prohibited from owning a smart phone to prevent him from using the Internet for anything other than what he's authorized to do in the agreement.
He also can't leave the state without permission. The FBI seized his passport.
A graduate of the University of Richmond, Greer, 59, spoke of having diabetes. He moved slowly to and from the podium.
In an interview Tuesday, Luxton described how Greer got himself in hot water three decades after his first conviction.
After running Unusual Villas since the early 1990s, Greer's company struggled when the economy soured and a lawsuit that forced it to pay more than $200,000 in damages.
"All of a sudden, he went from having money to no money," Luxton said.
Unusual Villas was not a scam from the get-go, Luxton said.
Greer began taking money here and there from new clients to cover past bills with the hope that he'd make it up quickly, Luxton said. But things snowballed.
"It wasn't a pyramid," Luxton said. "He kept thinking it was going to turn around. It never really did."
And although he peddles the swankiest of lifestyle purchases, Greer doesn't live high on the hog, Luxton said.
He lives in a small townhouse in the West End and drives an old Mercedes with the license plate "ST BARTS."
"It's not like he has a racing horse or a big car collection somewhere," Luxton said.
Greer will be sentenced Sept. 19 by Gibney.
Victims will have the right to attend the sentencing hearing and make statements for the judge to consider.