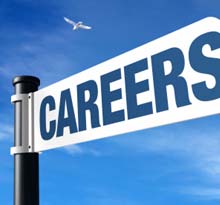 Commercial Real Estate
David Colbert joined Harrison & Bates as a vice president in the management services division. Colbert was most recently with Lingerfelt Companies and Liberty Property Trust.
Banking
Tim Doherty joined StellarOne Bank's mortgage division in Richmond and will serve as regional mortgage sales manager. He was previously a senior mortgage loan officer at BB&T. Doherty is a graduate of James Madison University.
Kimberly R. Taylor joined StellarOne Bank's mortgage division as a secondary market manager. She was previously with SunTrust Mortgage.
Gary Hall joined StellarOne as a mortgage loan officer. He was previously with BB&T. Hall graduated from Virginia Commonwealth University with a bachelor's in history.
René B. Shepperson is now senior commercial real estate banker for Union First Market Bank and works at the Three James Center headquarters.
Christopher J. Lumpkin has joined Union First Market Bank as senior vice president, commercial lending.
Adam J. Hill is now assistant vice president, commercial lending at the Atlee branch of Union First Market Bank. Hill was previously a commercial loan officer and a commercial banking portfolio manager.
Non-profits
Gena Boyle joined United Network for Organ Sharing (UNOS) as a policy analyst. Boyle was previously policy and media coordinator for the Virginia Sexual and Domestic Violence Action Alliance. She holds a master's of public administration from Virginia Tech and a bachelor's of arts in government from Morehead State University.
Liz Robbins joined UNOS as a policy analyst. She was previously employed by Bergmann & Moore, LLC in Bethesda, Md., where she was an attorney. She earned her law degree from Villanova University School of Law and a bachelor's of arts in history at the University of Virginia.
Bob Carrico joined UNOS as a senior biostatistician. Carrico had been a graduate research assistant in the Department of Biostatistics at VCU. He holds a bachelor's of science in mathematics from University of Mary Washington and a doctorate of philosophy in biostatistics from VCU.
Richard Walker joined UNOS as a RN case investigator. Walker previously worked in employee wellness services for Bon Secours Health Systems. He holds a master's of science in education from Northern Illinois University and bachelor's and master's of arts degrees from Edinboro University.
UNOS hired Angela Allen to head its newly restructured department of instructional innovations. Allen was previously a public school administrator for Henrico County and Hanover County. She holds a doctorate of education from The College of William and Mary, a master's of teaching from The University of Richmond and a bachelor's of science in psychology from VCU.
UNOS hired Kimberlye P. Joyce as assistant director of education. She was previously with the University of Virginia School of Medicine's Office of Medical Research. She earned a master's of education from UVA and a bachelor's of science in audiology and speech pathology from East Tennessee State University.
Healthcare
Natario L. Couser has been named medical director of W.H.E.E.L.S. Couser is also a physician with Virginia Pediatric Ophthalmology Specialists (VPOS) and conducts surgery with MEDARVA at Stony Point Surgery Center. He received his undergraduate degree in biochemistry at the University of Virginia. He completed his medical degree at the Medical College of Virginia/VCU School of Medicine.
Technology
Jose Araujo recently joined Networking Technologies and Support, Inc. as a support specialist.
Advertising/Marketing/PR
Stuart Holt, president and CEO of Response Marketing Group, recently joined Big River Advertising as a business strategy director.
Anne Latham Martin joined ToMarket as account executive. Anne attended University of Richmond.
Kelly O'Keefe joined CRT/tanaka as the firm's new chief creative officer. O'Keefe is a professor and former managing director at the VCU Brandcenter.
Law
Attorney Michael G. Matheson joined ThompsonMcMullan as part of the firm's construction and litigation groups. Matheson most recently was a judicial law clerk to Judge Michael Allen in Chesterfield County Circuit Court. He is a graduate of T.C. Williams School of Law at the University of Richmond. He received a bachelors in business economics from VCU.