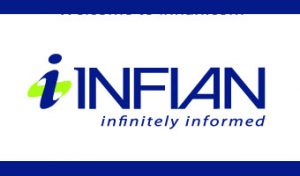 Two Richmond technology firms with a family connection merged last week.
Health Informatics International and Wheat Systems Integration have joined to form Infian. The combined firm will offer paper-to-digital health record conversion services and billing systems as well as general networking and IT services.
The merger, which combines the separate fields of health services and information technology, was spurred by the advent of cloud-based data management. Marketing Manager Dave Martin said Infian can now provide expanded technical support for Health Informatics' systems.
Beth Evans, Health Informatics' former CEO, said a family relationship and Health Informatics' previous dealings with Wheat Systems made the merger an easy decision. Debbie Wheat, Evans's daughter, was co-founder and president of Wheat Systems.
"We knew we could trust the partner we were merging with," Evans said. "We also know their devotion to their business and their staff."
Wheat Systems has provided IT services for Health Informatics for four years, Martin said, and the two have collaborated on projects for shared clients in the past.
The idea for the merger took root about a year ago, Evans said. Infian announced the move on May 29 at a dedication attended by Lt. Gov. Bill Bolling.
Infian has about 100 employees; about 85 are based in the Richmond area. Infian is based at Health Informatics' former headquarters on North Parham Road. Wheat Systems' former office on Nuckols Road in Glen Allen is being vacated.
Evans and her husband, Hal Guarnieri, founded Health Informatics in Richmond in 1981. The company began specializing in dialysis systems in 1985. Health Informatics maintained outposts in Chicago, New York, Ireland and the United Kingdom, all of which remain in operation under the Infian name.
Debbie Wheat and her husband, Mike Wheat, founded Wheat Systems Integration in 1999. The company offered networking and computer security services as well as other general information technology services.
Both firms were headquartered in the Richmond area.