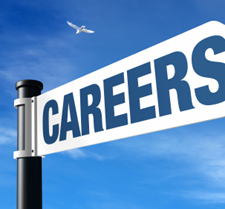 Law
Jayne A. Pemberton joined ThompsonMcMullan as a director. Pemberton concentrates on the defense of companies and individuals in insurance litigation and on insurance coverage issues. She was previously at SandsAnderson. She received her B.A. and M.A. from Baylor University and attended T.C. Williams School of Law at the University of Richmond.
Michael G. Matheson joined ThompsonMcMullan after serving as a law clerk to Michael C. Allen in the Chesterfield County Circuit Court. Matheson will join the firm's construction and litigation practice. He attended law school at the University of Richmond. Matheson attended Virginia Commonwealth University as an undergraduate.
Scott J. Golightly and Michele A. Mulligan have formed the new Richmond law firm of Golightly Mulligan PLC. Golightly is a graduate of Christopher Newport University and received his law degree from the University of Richmond Law School. Mulligan graduated from Mary Washington College and received her law degree and her MBA from the University of Richmond.
Adam C. Terminella also joined Golightly Mulligan. He received his undergraduate degree from James Madison University, his law degree from Western State University College of Law in 2009 and his MBA from Virginia Tech.
Engineering
Wesley Bonafé joined Dunlap and Partners Engineers. He is a graduate of Thomas Nelson Community College. He was previously employed by JP Harvey Engineering Solutions.
Marketing/Public relations
Christina Gleixner joined the Frontier Project as a graphic designer. She was previously with the Department of Professional and Occupational Regulation. She received her BFA in graphic design from Virginia Commonwealth University.
Health care
Dr. Nathan Zasler was named medical director of Sheltering Arm's iWALK Recovery Programs. Zasler is an affiliate professor at VCU and a clinical associate professor at UVA.