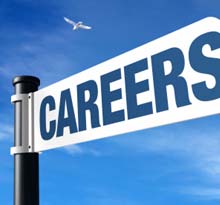 Departures
Media General announced that John A. Schauss, its vice president of market operations, is retiring.
Information technology
Rob Grimes has joined UDig as a senior account manager. Grimes will head up the new accounting and finance division.
Natalie Thomas has joined UDig as a sales assistant. Natalie is a recent graduate of Longwood University.
Media
Media General elected James R. Conschafter as a corporate vice president. Conschafter joined Media General in 2000 with the company's acquisition of Spartan Communications, where he had served as general manager. He has been the president and market leader of Media General's Virginia-Tennessee territory since 2010. Conschafter is a graduate of the Newhouse School of Communications at Syracuse University.
Media General also elected John R. Cottingham as a corporate vice president. He has been president and market leader of the company's mid-South territory since July 2009. He joined Media General in 2001. Cottingham attended Belmont Abbey College.
Law
Robert P. Stenzhorn was promoted to partner at Boleman Law Firm. He will also serve as lead counsel on tax litigation matters with the firm's bankruptcy practice. Bob received his J.D. from Regent University and an MBA from Old Dominion University.
Architecture
Christopher Brown joined Commonwealth Architects as an architectural designer. He has a bachelor's degree in architecture from Virginia Tech and a master of architecture degree from McGill University.
Young Chung joined Commonwealth Architects as an interior designer. He attended Virginia Commonwealth University.
James Lawyer joined Commonwealth Architects as an architectural designer. His primary focus has been as a designer and project manager for multifamily housing projects and health-care facilities. Lawyer has a bachelor's degree in architecture from the Wentworth Institute of Technology in Boston.
Education
John C. Doswell II, a local dentist, began his term as rector of the Virginia Commonwealth University Board of Visitors on July 1, succeeding Thomas G. Snead Jr. Doswell has been a member of the VCU Board of Visitors since 2003. Doswell is a 1979 graduate of the VCU School of Dentistry.
Wanda S. Mitchell was hired to be VCU's first vice president for diversity and equity. She will start in September. Mitchell will move from New Hampshire, where she was the chief diversity officer of the University of New Hampshire. Mitchell received a bachelor's degree from Georgia Southern University and a master's degree in counseling from Hampton University. She received her educational specialist and doctor of education degrees from the College of William and Mary. Mitchell joined the faculty of the University of New Hampshire in 2002, after having served on the faculty and staff at Hampton University.
Joseph A. Testani is the new director of VCU's University Career Center. He was previously the associate director of alumni and career services at the University of Richmond. Testani graduated from Binghamton University and received a master's in higher education administration from Indiana University.
Investment banking
Andrew LoPresti joined Matrix Capital Markets as a senior analyst. LoPresti attended Loyola University in Maryland. Before joining Matrix, LoPresti worked for Deloitte and Touche and Clifton Gunderson. He was also an analyst for the Office of the Special Inspector General for the Troubled Asset Relief Program at the U.S. Department of the Treasury. LoPresti will work in the Baltimore office.
Banking
Hilary Blanchard joined Xenith Bank as a senior credit administrator with 15 years of commercial banking sales and credit experience.
Trade associations
EastPay hired Debra Arai as director of risk management services. She is in EastPay's Charlotte office. She previously was a vice president at Thurston First Bank in Olympia, Wash. Arai graduated from Fairleigh Dickinson University with a B.S. in accounting.
Nonprofits
Courtney Salyers-Hinton joined the United Network for Organ Sharing as a site surveyor in the department of evaluation and quality. She previously was a registered nurse at VCU Health System. Salyers-Hinton has a bachelor's of science in biology from VCU and an associate's degree in nursing from J. Sargeant Reynolds Community College.
Jennifer Leech joined UNOS as an organ placement specialist in the UNOS Organ Center. She previously worked at Riverside Hampton Roads Neurology as an assistant clinical coordinator. Leech has a B.A. in biology from Christopher Newport University.
Ann-Marie Schell joined UNOS as a compliance operations analyst in membership. Previously, she was a business intake and conflicts analyst at Hunton and Williams, LLP. She has a B.A. in political science from James Madison University.
Katie Sullivan joined UNOS as an administrative assistant in regional administration. Sullivan was previously employed as an administrative technician with Allianz Global Assistance. She has a B.A. in history and anthropology from James Madison University.
Manny Carwile was promoted to infrastructure engineer. Carwile joined UNOS in 2001 after a year in Circuit City's advertising department. She received a B.A. in economics from Hollins University in Roanoke.
Rich Endert was promoted to infrastructure engineer. He came to UNOS as a contractor in 2010 and became an employee in early 2011. He was a network administrator at Richmond Behavioral Health Authority before joining UNOS. Endert has an associate's degree in information systems from the University of Richmond.