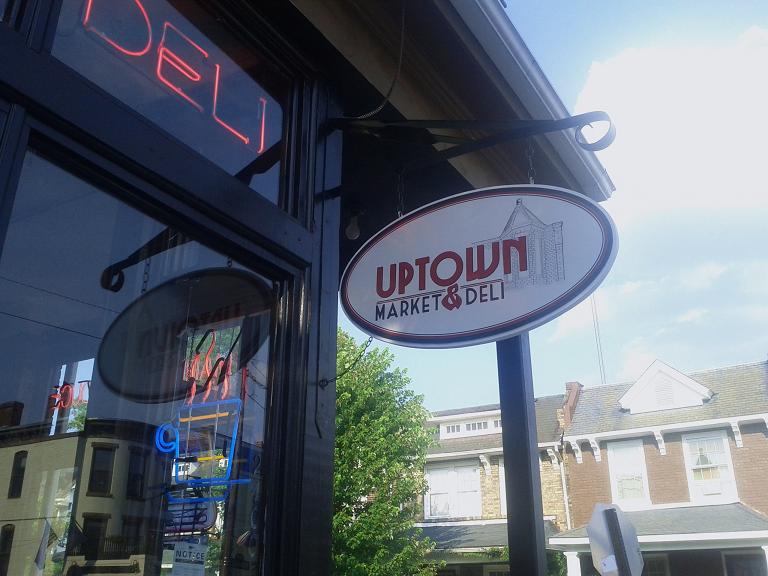 After months of delays, Jake Crocker's corner will be complete with the opening of his Uptown Market and Deli in the Fan. The busy restaurateur, barkeep and businessman also has two restaurants planned in Fredericksburg.
Crocker, who owns watering holes Lady N'awlins Cajun Cafe and F.W. Sullivan's Fan Bar and Grille at South Stafford Avenue and West Main Streets, said his latest Richmond venture, a deli/convenience store/coffee shop at the northwest corner of the intersection, should be open for business Monday.
His businesses, under the umbrella of FWS Group, control three out of the four corners on one of the Fan's busiest blocks. Crocker, 37, is the president of the group, and his partner, Hayden Fisher, is the managing director.
Uptown Market and Deli was supposed to open last year, but the project hit a bump when Crocker and his partners discovered the renovations to the building were more extensive than initially thought.
The renovations, including rewiring the building to support his espresso machine and oven, pushed the project over budget. In all, the build-out will cost a little under $100,000.
"It obviously hasn't happened as fast as I would have liked, but there is a lot of anticipation for it," Crocker said. "Whenever I'm sitting at the bar or am out with people, everybody asks me, 'Hey, when's the deli opening?'"
The deli will have early morning hours, but Crocker expects it to do a lot of business as a late-night food option with a 3 a.m. closing time.
It's been a busy year for Crocker. He has either opened or has in the works eight separate businesses, including a new F.W. Sullivan's location and a taxi service in Fredericksburg, an app development company, a line of hot sauces called Gulf Coast Brands and a marketing firm to manage the different endeavors in his group of companies.
Crocker has two restaurants on tap in Fredericksburg: a fine-dining restaurant in a historic building called the Chimneys and a Mexican restaurant called Jorge's. (The Mexican joint is named for George Washington, who grew up near Fredericksburg, and the logo will be the first president sporting a mustache and a sombrero.)
Crocker said the restaurants, both of which are set to open in August, would cost about $200,000 apiece, a price he says is well worth it.
"Richmond is well developed, but Fredericksburg is growing rapidly," he said. "There are a lot of young professionals who work in D.C. and Northern Virginia who can take the VRE train to work but have the cost of living in Fredericksburg that's cheaper than Richmond."
All of his ventures are financed through Richmond-based private investors, Crocker said.
Crocker said he had hopes to slow down and maintain his current businesses before starting anything new. But he's said that before.
"I sent my partners a text on January 1 this year saying 'Let's start milking these cows.' And what I meant by that is let's focus on making the businesses we already have successful and not get distracted by new things," he said.
"Everybody agreed on that. But opportunities came around, and you get caught up. I hope next year I can just focus on what we've got."