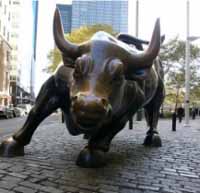 Brink's Co.
The armored car giant awarded thousands of shares to several of its top executives as part of an incentive plan. CFO Joseph Dziedzic received 14,622 such shares at no cost.
Media General
In its first quarterly report since it sold almost all of its newspapers to Warren Buffett's Berkshire Hathaway, Media General reported a second-quarter net loss of $146.3 million. That includes a loss of $131.7 million related to the divestiture of its newspaper operations. It lost $15.4 million in the second quarter of 2011. The company is now focused on its TV broadcast and online businesses. The latest results are for the 13-week period that ended June 24, one day before the Berkshire deal closed. Media General said it saw a 17.1 percent increase in broadcast revenue fueled by an uptick in political advertising.
The company also disclosed that it is in discussions with prospective buyers for the Tampa Tribune and its associated print and web operations and believes a sale is probable. Tampa is the last of its newspaper holdings.
Media General said its debt at the end of the second quarter was $652 million, compared with $658 million at the end of the first quarter of 2012. It said it has used the proceeds of the $142 million sale of its newspapers to further reduce its debt. That includes a $400 million loan and a $45 million revolving credit line from Berkshire.
Union First Market Bankshares
Douglas Caton, a director, purchased 1,365 shares for $14.49 per share. He now owns more than 420,000 shares of Union stock.