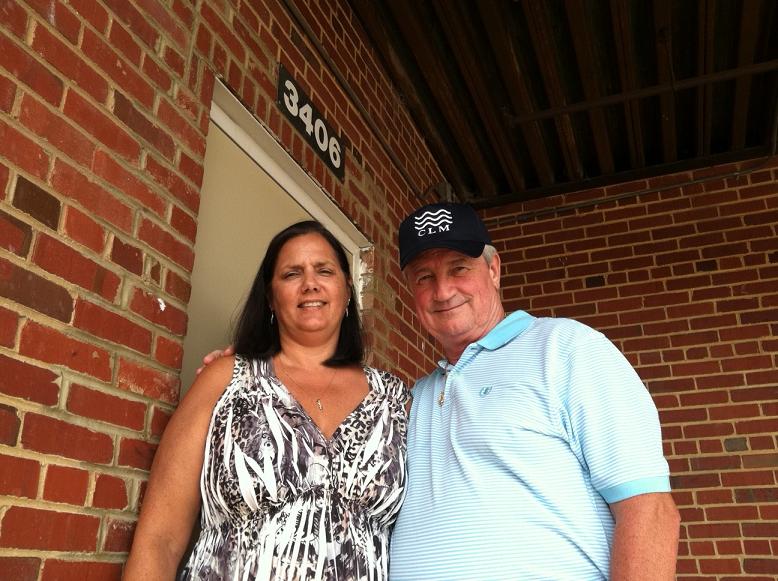 Frank Patton has handled plenty of dirty laundry in his day.
But it wasn't until he cut a deal with a local businessman that Patton found himself entangled in messes made by two of Richmond's most notorious schemers.
A Danville native and former Green Beret, Patton has been in the commercial laundry business since 1997 when his brother urged him to give it a try.
"I was an executive type," said Patton. "My brother owned nursing homes and said 'come up here and do my laundry.' I said 'hell, I don't even wash my own underwear."
Today his company, Carolina Linen Management, washes linens for hotels, nursing homes and the like and has facilities in Greensboro and Richmond; though getting up and running in Richmond didn't come easy.
Carolina Linen's local operations are the mended pieces of what was left of Julius Everett "Bud" Johnson's River City Cleaners. Patton bought the assets of the company out of bankruptcy in 2011, just two months before Johnson pled guilty to running a multimillion-dollar Ponzi scheme.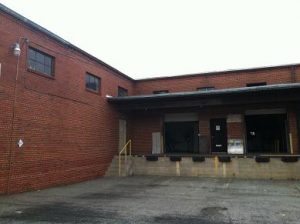 And as a little extra surprise: Patton learned his newly acquired business was housed in a building tied up in another infamous local scam, the real estate empire of Justin French.
Nevertheless, Patton, a 61-year-old Vietnam veteran, wasn't scared off by the baggage and took a leap to try to capitalize on it.
Patton's history with Bud Johnson goes back to late 2008, when the predecessor to Carolina Linen was bringing in $1.3 million a year in revenue. That's when Johnson heard about him through a soap salesman, Patton said.
At the time, Johnson was a high-rolling Richmond businessman and insurance agent who dabbled in a little bit of everything, Patton recalled in an interview in Richmond last week.
"He was into everything from car lots to awning companies," Patton said of Johnson. "Never in my wildest dreams would I have guessed he was doing what he was doing."
Johnson, who at the time had a commercial laundry company called River City Cleaners, asked Patton if he was interested in selling his company.
"I told him the only thing I wouldn't sell is my wife and my kids," Patton said.
Johnson went to North Carolina to check out Patton's operations. Patton came to Richmond to see how Johnson operated.
Johnson wined and dined him, treating Patton to a meal at a local country club.
"He played it well," Patton said of the image Johnson put forward.
The deal was done quickly, and Johnson took over operations of Patton's North Carolina plant in March 2008.
The contract the two sides cut allowed Johnson's company to make payments to Patton in installments. Everything went smooth the first year.
But then a $750,000 payment came due in year two of the deal.
Patton remembers a phone call he received in early 2009 from Johnson.
"He said, 'Frank, I'm not going to be able to make that payment. Have you been reading the papers in Richmond?'" Patton recalls. "Bud knew he was up the creek."
Johnson explained to Patton a bit of what was happening. The State Corporation Commission was investigating Johnson in relation to the sale of securities in several businesses. The numbers weren't adding up, and investors weren't getting what they were promised.
"I said 'Bud, you might meet Bernie Madoff sooner than you think,'" Patton said. "We both laughed."
A short time later, the last time he remembers meeting with him, Patton said Johnson "shook my hand, held my neck and said, 'I hope you didn't think it was anything personal.'"
Fortunately for Patton, Johnson's missed payment had breached their contract, allowing Patton to take back his building and his business.
About a year later, in late 2010, Patton got a call from Robbie Westermann, an attorney with Hirschler Fleischer in Richmond. Westermann was working on the River City Cleaners bankruptcy case. It was one of the few remnants of Johnson's string of businesses that had salvageable assets that could be sold to recoup money for investors left hanging.
Westermann asked if Patton wanted to buy the company out of bankruptcy. Patton hesitated at first.
"I said, 'I don't want to buy another guy's headache,'" Patton recalled.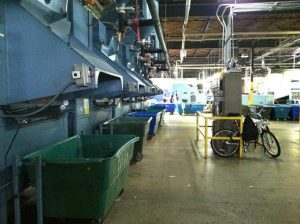 Patton closed on River City Cleaners' assets in February 2011. By April 2011, Johnson had pleaded guilty to running an almost $9 million Ponzi scheme that involved selling securities in nearly a dozen of his local businesses. Johnson is serving an eight-year prison sentence.
Carolina Linen continued to lease River City Cleaners' space at 3406 W. Leigh St. in Scott's Addition. Only about 15 workers remained.
The company Patton said "was 6 feet in the ground and had one shovel of dirt on it."
"The employees were so discouraged," Patton said. "They didn't know from day to day if they were going to get a check or if the government was going to come in and shut it down."
That's when the downfall of perhaps the only other man in Richmond to make more recent headlines for running a scam than Johnson opened up another opportunity for Patton.
The 110,000-square-foot building — of which Carolina Linen occupied 33,000 square feet — was owned by Justin French. Paragon Bank had recently foreclosed on it as French's indiscretions were coming to light.
Given his chance, Patton bought the building from the bank for $2.7 million. He closed on the purchase a few weeks ago.
He's since built himself what he calls the "executive suite." It's a small room with a bed and a shower where Patton crashes during visits to Richmond.
With the baggage behind him, Patton's gamble so far seems to have paid off.
The company, which he runs with his wife, Tina, now has 43 employees in Richmond and is picking up new customers from Williamsburg to Washington. The building in Scott's Addition has two stable tenants, and negotiations are in the works for a third.
"I don't know if it's because I'm crazy or stupid. But it's worked out," Patton said. "That's just how an old country boy like me takes it."