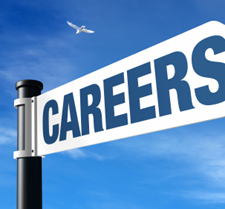 Commercial Real Estate
Thomas Pinckney Bryan IV joined CBRE|Richmond as an associate with the retail team. For the last two years he was an assistant property manager overseeing leasing for SJG Properties at The Woodward Building in Washington, D.C. Bryan attended the College of Charleston.
Christopher Wallace was elected to the board of directors of Harrison & Bates. Wallace has been with the firm for 11 years and specializes in office brokerage.
Wealth Management
Katerina Peifer joined Closed-End Fund Advisors and is primarily responsible for business development and client retention. She graduated from the University of Richmond.
Golf
Dynamic Brands, a local golf company, announced the addition of four new Richmond employees. They are:
Robert Cole III has been named Network Administrator. Cole graduated from Electronic Computer Programming Institute University with a bachelor's degree in computer information systems. He comes to Dynamic Brands after a stint at ITT Systems.
Lisa Dowdy has been hired as credit anager. She has worked in the finance field for several years, most recently at Reynolds Consumer Products.
Erik Deleon joined the company as a graphic designer. He interned for Dynamic Brands in 2011 while studying at Virginia Commonwealth University. He graduated with a degree in communication arts in May.
Aaron Adkins, a senior at Virginia Tech has been hired as an Industrial Design Intern for the summer.
Engineering
Jay Yeman joined Dunlap & Partners Engineers as a mechanical engineer. A 1995 Clarkson University graduate, Jay specializes in institutional, healthcare and industrial mechanical engineering and design. He was previously employed by Moseley Architects.
Darren Manners joined SyCom Technologies. Manners has over 20 years of experience in the information security field, with nearly 10 years experience as naval intelligence communication interceptor and analyst.
Healthcare
OrthoVirginia has announced that Dr. J. Mark Evans has joined their practice as orthopedic physician specialist. Evans specializes in traumatic and reconstructive surgery of the hand. He will see patients at the Hanover Memorial Regional OrthoVirginia office. He received his medical degree from the Perelman School of Medicine at the University of Pennsylvania and completed his orthopedic residency at Downstate/Kings County Medical Center in Brooklyn. He concluded his formal medical training by completing a year-long fellowship in hand surgery at Tufts Medical Center in Boston.
Boards
Daniel Gecker, Chairman of the Chesterfield County Board of Supervisors, assumed the role of Chair of the Greater Richmond Partnership effective July 1. He succeeds Katherine Busser, a senior vice president at Capital One. http://www.flickr.com/photos/grpva/7609230122/
Aaron Revere joined the board of directors of The Capital Region Land Conservancy. Revere is the general manager of Falling Springs LLC, an environmental resource company that specializes in the development and management of mitigation banks.
Associations
The Virginia, Maryland and Delaware Association of Electric Cooperatives hired Samuel R. Brumberg to assume the newly created position of association counsel, effective July 19. He joins VMDAEC following six years with LeClair Ryan working on electric cooperative business matters. Brumberg graduated with honors from the University of Richmond and received his law degree from the Marshall-Wythe School of Law at William and Mary.
Leadership Metro Richmond announced seven new officers and seven new directors for its 2012–2013 board:
Chairman – Scott Blackwell, Chief Culture Officer, Health Diagnostic Laboratory (HDL)
Chair Elect – Stephanie Gaillard White, VP, Diversity & Leadership Talent Management, MWV
Secretary – Amy Nisenson, Executive Director, Mary Morton Parsons Foundation
Treasurer – Don Garber, Chairman, Kjellstrom & Lee
Immediate Past Board Chair – Neil Kessler, Partner, Troutman Sanders
New Directors:
Hank Coleman, Southside Community Development & Housing Corporation
Hattie Hamlin, SunTrust Bank
Juliette Landphair, University of Richmond
Eric Lin, Sunrise Enterprises
Joyce Parker-Johnson, Abaca Business Plans, Inc.
Karen Stanley, CARITAS
Rick Thornton, Richmond Media Group