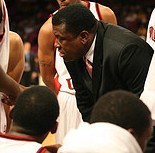 The former men's basketball coach of a local university is getting a second chance to prove the school defamed him.
A Richmond judge ruled Thursday that Willard Coker failed to properly state his case of defamation against Virginia Union University.
But instead of tossing out the case, which Virginia Union had wanted, the judge decided to give Coker a do-over to more specifically list the exact words that allegedly harmed him.
Coker, who was fired as head coach of VUU's men's basketball team during March Madness last year, filed suit in April claiming that the school openly defamed him by stating it fired him due to "shortfalls" in his recruiting of players. https://richmondbizsense.com/2012/04/06/fired-coach-plays-hardball/
Armed with a team of attorneys from McGuireWoods, VUU fired back, claiming that Coker's suit doesn't prove defamation because the statements in question were based on opinion and are not direct quotes from a school official, but rather paraphrased in a newspaper article.
The judge agreed with VUU at a hearing Thursday, but nevertheless gave Coker another try.
Coker's attorney, Richard Hawkins of the Hawkins Law Firm, said he and his client have 21 days to resubmit their defamation pleading.
"It's basically a restart," Hawkins said. "So we'll be re-filing, and we feel good about our position. It's always good to get a second chance."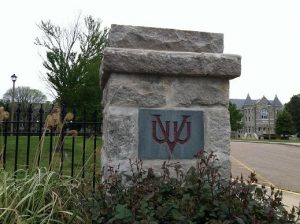 VUU Athletic Director Michael Bailey made the remarks in question at a 2011 news conference held shortly after Coker was fired.
The allegedly false remarks about Coker and the reason for his dismissal tarnished his reputation as a coach and prevented him from landing another job, according to the initial suit.
Those remarks were then the basis of an article published in the Richmond Times-Dispatch.
VUU has held firm, and the judge agreed, that the article does not directly quote Bailey. Therefore, VUU argues, the suit does not stand up to Virginia's defamation law, which states that such remarks must be published as direct quotes to be considered defamatory.
"We said, 'Judge, if you do think that's right, than give us a chance to put more meat on the bones,'" Hawkins said. "We're going to, in our follow-up pleading, report what were the exact words."
McGuireWoods attorneys Stephanie Karn, Eric Martin and Gilbert Schill represent VUU. Schill said the firm is not authorized to comment on the case.
Coker's suit argued that the sudden spotlight on young coaches at Virginia Commonwealth University and the University of Richmond during March Madness 2011 encouraged VUU officials to make a media splash by replacing Coker with his 30-year-old assistant, Luqman Jaaber.
Coker, now 53, is seeking $2.35 million in total damages and a jury trial.