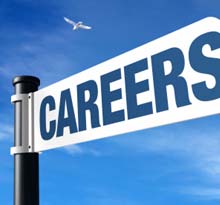 Banking
Essex Bank appointed Jeffery R. Cantrell as its new chief operating officer. It's a newly created position for the company. Cantrell had previously been a senior financial officer at the bank since 2009. Prior that he held positions at a bank in Georgia and Regions Bank.
Accounting
John T. Murray joined Keiter as a manager and CPA. He was previously at Cherry, Bekaert, and Holland.
Higher Education
Virginia Commonwealth University named Ed McLaughlin as its new director of athletics, effective Aug. 13.McLaughlin, 39, has been athletics director at Niagara University since 2006. He also was an associate athletic director at American University and assistant director of athletics at Merrimack College. McLaughlin is a graduate of Boston College with a B.A. in political science and communications. He also holds a master's degree in health promotion management from American University.
Kelli Parmley has been appointed as executive director of Bridging Richmond, a program housed at VCU. Parmley, who is currently VCU's associate vice provost for planning and decision support, will begin her new role on Aug. 1. VCU Chief Information Officer Mark Willis will serve as the interim associate vice provost for planning and decision support while a national search for the new vice provost continues. Parmley began her VCU career in 2008 as assistant vice provost for institutional effectiveness. She previously held positions at SUNY New Paltz and the University of Northern Colorado. She holds a Bachelor of Science in Industrial and Labor Relations from Cornell University and a Master of Public Administration from Syracuse University's Maxwell School.
Ted Lewis has joined the University of Richmond as associate director of Common Ground for LGBTQ campus life, a new position at the university. Lewis spent five years as assistant director of sexual/gender diversity at University of North Carolina at Charlotte, where he also taught in the women's and gender studies program and program director for sexual health programs at University of South Carolina. Lewis received a bachelor's degree cum laude in English and history from the University of Mary Washington, a master's in higher education and student affairs from the University of South Carolina and a master's certificate in women's and gender studies from UNC.
Common Ground, the university's diversity and inclusion initiative, was founded in 2006.
Manufacturing
NewMarket said C.S. Warren Huang, president of Afton Chemical, intends to retire on April 1, 2013. Huang has been with the company 32 years. Replacing Huang effective Jan. 1 will be Robert A. Shama. Huang will assume a senior advisory role until his retirement that following April.
Kevin M. Farinholt joined Commonwealth Center for Advanced Manufacturing in Prince George County as a project leader. Farinholt has a Ph.D. in mechanical engineering from Virginia Tech and was previously at Los Alamos National Laboratory in New Mexico.
Benjamin Zimmerman joined CCAM as a project leader. Zimmerman attended Iowa State University and was previously at Pratt & Whitney.
Matt Stremler joined CCAM as a project leader. Stremler holds an MS in Materials Science and Engineering from the University of Virginia, and was at Newport News Shipbuilding.
Non-profits
United Network for Organ Sharing (UNOS) promoted Brian Shepard from assistant executive director for contract operations to chief operating officer. Shepard joined UNOS in February 2010 as director of policy after serving 15 years in various high-level positions in Virginia state government, including the director of policy for the governor of the Commonwealth of Virginia. He holds a bachelor's degree in history from Virginia Tech.
Karin Andreatta joined UNOS as maintenance database administrator. Before joining UNOS, she was a systems administrator/database administrator at Media General, Inc. She earned a BS in information systems from VCU and a master's in information systems from the University of Phoenix.
Jadia Beckius is the newest organ placement specialist in UNOS' Organ Center. Her last job was instructional assistant in the special education department at Deep Run High School. Beckius has a BS in health sciences from James Madison University.
Christine Flavin is a SAS analyst in research. Before coming to UNOS, she was Centering Pregnancy program manager at the Virginia League for Planned Parenthood. Flavin holds a bachelor's of art in anthropology from the College of William and Mary and a master's in public health (epidemiology) from VCU.
P.J. Grinsell joined UNOS IT as an infrastructure architect. He had been a Microsoft field solutions architect with CDW. Grinsell received a bachelor's of art in communications from Virginia Tech.
Shyni Mohan was hired as a business analyst in the policy department at UNOS. Mohan worked at Online Outsource and Consulting in the same capacity before coming to UNOS. She holds a bachelor's degree in business management from Bangalore University in India.
Tommy Trexler joined UNOS as customer service resource manager in IT. Previously he served as an IT manager in shared services for Anthem Blue Cross and Blue Shield.
Technology
Networking Technologies and Support, Inc. hired Randy Barnett, Larry Morris Jr., Daniel Pickering and Elaine Venable as Deskside Support Specialists.
John Brightly was promoted as vice president of service delivery for Assura Brightly. He joined Assura as a contractor in 2011. He was previously chief information security officer for LandAmerica Financial; and has worked at SunTrust Banks, American Tobacco and Reynolds Metals.
Robert Thomas joined Assura as a senior information security consultant. Prior to joining Assura, Robert held positions at TEKSystems, Inc., ServiceLink, LLC (a subsidiary of Fidelity National Financial), LandAmerica Financial and CXI.
Jason McClellan joined NetSearch Direct as an associate.
Utilities
Rick McWhorter has been promoted to Vice President of Operations and Asset Management for Old Dominion Electric Cooperative, effective July 1. He joined ODEC in 2008 as Director of Asset Management and previously served as Plant Engineer for Tenaska Virginia Partners.
Associations
Sam Kaufman of Midlothian, Va., partner of the law firm Owen & Owens PLC, has been elected to a second term as president of the University of Richmond Alumni Association (URAA). He's a 1999 graduate of UR.
Other newly elected officers on the URAA include:
Wayne Dementi of Manakin-Sabot – chief financial officer of Dementi Milestone Publishing.
Craig Flinn of New Vernon, N.J. – managing director of Euro Brokers/BGC Partners, New York.
John Brecker of Berwyn, Pa. – director/principal of Turner Investment Partners.
Rick Naschold of Richmond – principal and investment banker of Dominion Partners.
Brandt Portugal of New York City – director of foreign exchange corporate sales at Citigroup Inc.
Camille Cade Hammond of Reisterstown, Md. – physician and executive director-founder of the Tinina Q. Cade Foundation.
Hunter Allen of Dallas, Texas – an attorney with the international law firm Baker Botts LLP.
Gayle Goodson Butler of Des Moines, Iowa – editor-in-chief of Better Homes and Gardens and executive vice president of its parent media and marketing company, Meredith Corp.
Other new URAA board members include:
Larry Boppe of Cornelius, N.C. – retired
Molly Ranson Gorman, of Richmond – Capital One Services LLC.
Connor Marsden of Herndon, Va. – U.S. director of CRM Online with Microsoft Corp.
Generra Peck of Richmond – special assistant for policy in the Office of Virginia Gov. Robert F. McDonnell.
Andrew Setterberg of Arlington, Va. – acquisitions program analyst at the Department of Defense.
John Stultz of Henrico – retired.
Julee Wilson of New York City – style and beauty editor of the Huffington Post's Black Voices section.