Facing a $14 million lawsuit from a Norfolk bank for his work on two Justin French projects, a local developer has argued the case should be thrown out.
David Gammino and his development company City & Guilds was sued in June by Bank of Hampton Roads for allegedly having a hand in defrauding the bank of more than $13 million on two of French's construction projects in Scott's Addition.
Gammino last week filed a demurrer, arguing that the bank's claims of fraud and conspiracy don't hold water and that the suit should be dismissed.
He argues in his response that the case fails to show he owed any duty to the bank. Gammino worked for French on the two historic tax credit rehab projects at 3031 and 3122 Norfolk St. He was not hired by the bank.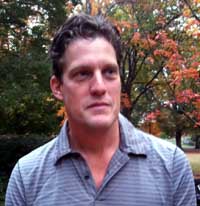 The bank claims that Gammino, City & Guilds, along with French signed off on certified claims for millions of dollars in cash construction draws for work that hadn't been done. Gammino's response points out that the bank hired local architect, Todd Dykshorn and his firm, Architecture Design Office, to inspect and verify the work and thereby justify the cash draws.
Bank of Hampton Roads sued Dykshorn for wrongful conduct for allegedly misrepresenting the progress of the rehabilitations. That case is pending in Richmond Circuit Court.
Gammino's response also argues that the bank fails to show any damages beyond its "disappointed economic expectations arising out of the loan contracts" between French and the bank.
French borrowed $19.26 million on the two projects in 2007, $14.86 million of which was to be drawn on in monthly increments by French and paid, in part, to the contractor for work on the projects. Gammino has said his company received approximately $3 million to $4 million from French for work on the two sites. French eventually admitted to the bank that the money was commingled with other funds to go toward work on other projects.
Reached Monday by phone, Gammino declined to comment on the case.
His attorney, David Hopper of the firm Cook, Heyward, Lee, Hopper & Feehan, did not return a call by press time.
Gammino told BizSense in June that his crew performed the work he was paid for and that, like the bank, he is owed money by French.
Bank of Hampton Roads foreclosed on the two Norfolk Street properties and sold them at auction to local developer Louis Salomonsky, who plans 125 apartments.
Two other banks, Essex Bank and Lynchburg-based Select Bank, sued Bank of Hampton Roads in December 2010 for $11 million, claiming that the bank failed in its duties as lead lender by allowing the alleged fraud to take place. Essex and Select participated on the loan for the two properties. That suit is set for trial in September.