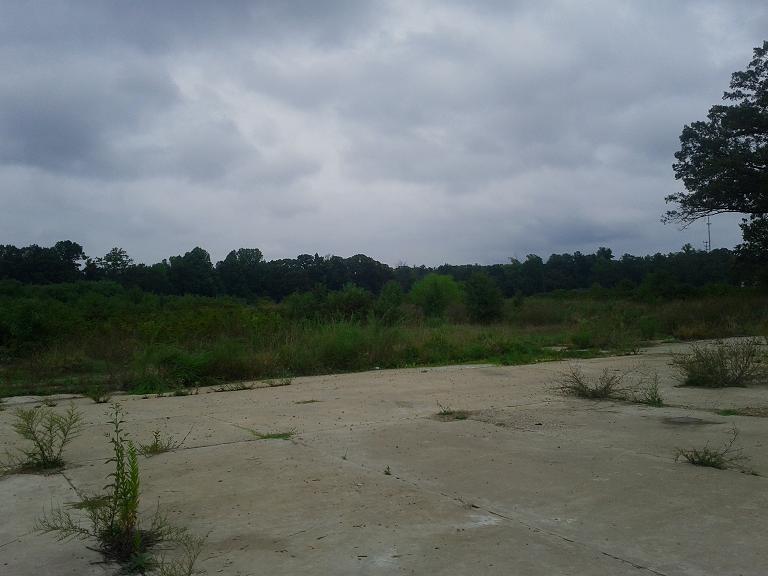 Left for dead in the wake of the recession, the Midlothian Town Center project is showing signs of life.
Richmond-based Blackwood Development Company is betting it will have better luck on at least a piece of the Chesterfield mixed-use project that was originally spearheaded by a South Carolina developer and foreclosed on in 2009.
The original project, located near Midlothian Turnpike and Charter Colony Parkway, called for 320,000 square feet of retail along with office and residential components on 58 acres.
Blackwood Development, led by Willis Blackwood, purchased 20 acres of the property from BB&T for $2 million in late July. Marc Greenberg, a principal at Blackwood, said plans for the property are up in the air because of lingering issues with the terms the previous developer had agreed to with Chesterfield County, especially when it came to road improvements.
The James Doran Company, the project's original developer, had completed about $2 million in road improvements when it was foreclosed on, but Greenberg estimates it will cost another $1 million to finish them.
Another complicating factor is that the eight acres bordering Winterfield Road are owned by a Florida-based real estate fund called BCOM, which according to Greenberg is still interested in developing apartments.
"The order of attack for this project is to work out the issues with BCOM and then work out some of the transportation and development issues with Chesterfield," Greenberg said.
The bulk of the remaining land is owned by an entity called Southern Winterfield LLC.
The new plans should come together by the end of the year, but they will be scaled back from what Doran had originally planned for the site.
"We think it will still be some kind of mixed-use project, but we're working now to come up with a more realistic development plan," Greenberg said. "It's not a straight shopping center, but I think it will be developed with a more conventional layout."
Blackwood Development Company financed the purchase through equity investors, including Blackwood, and not through a bank. Greenberg declined to name the other investors.
Midlothian Town Center was not the only ambitious development in Chesterfield to go belly-up in the recession. Two other town-center-type developments in Chesterfield have been stalled for several years.
Watermark, a planned mixed-use project from Henrico-based developer TerraForge, has been under development off Iron Bridge Road since 2007.
And Roseland, a 1,300-acre development in Midlothian that was to have a town center component, is working its way through Chapter 11 bankruptcy.