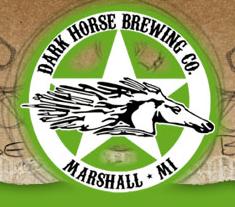 Beers from a Michigan craft brewery are making their way to Richmond.
Brown Distributing has picked up the full line of beers from Dark Horse Brewing Co.
Dark Horse owner Aaron Morse said that the company is finalizing its state licensing for Virginia and that Brown is bringing in all five of the brewery's flagship beers and its seasonal offerings in kegs and bottles to Richmond restaurants and stores.
"You should be seeing beers pop up there this month," Morse said.
Richmond is the first Virginia market for the 13-year-old Marshall, Mich.-based brewery.
Dark Horse produces more than a dozen beers and is known for its Crooked Tree IPA. Its other staples include its raspberry ale, an amber ale, Boffo Brown Ale and Reserve Special Black Ale. Its seasonal beers include a kolsch, Sapient Trip Ale and five holiday stouts.
Landing Dark Horse marks yet another expansion in Brown's craft beer portfolio.
As one of the largest local distributors, Brown has put an emphasis on bringing craft beers to Richmond. In May, Brown brought in beers from Colorado-based Twisted Pine Brewing Company. It added beers from Nelson County, Va.-based Devils Backbone Brewing Co. this year. And beers from Roanoke Railhouse hit Richmond last summer thanks to Brown.
Sales of craft beer rose 14 percent and production rose 12 percent during the first half of 2012, according to a recent report from the Colorado-based Brewers Association.
According to a report from the Denver Business Journal, there are 2,126 breweries operating nationwide. That's an increase of 350 compared with the first half of 2011.
Several local startup breweries want to get in on the action.
Hardywood Park Craft Brewery and Midnight Brewery are up and running. Others, such as Center of the Universe, Lickinghole Creek in Goochland, Ajax Aleworks and Ardent Craft Ales, are in the works.