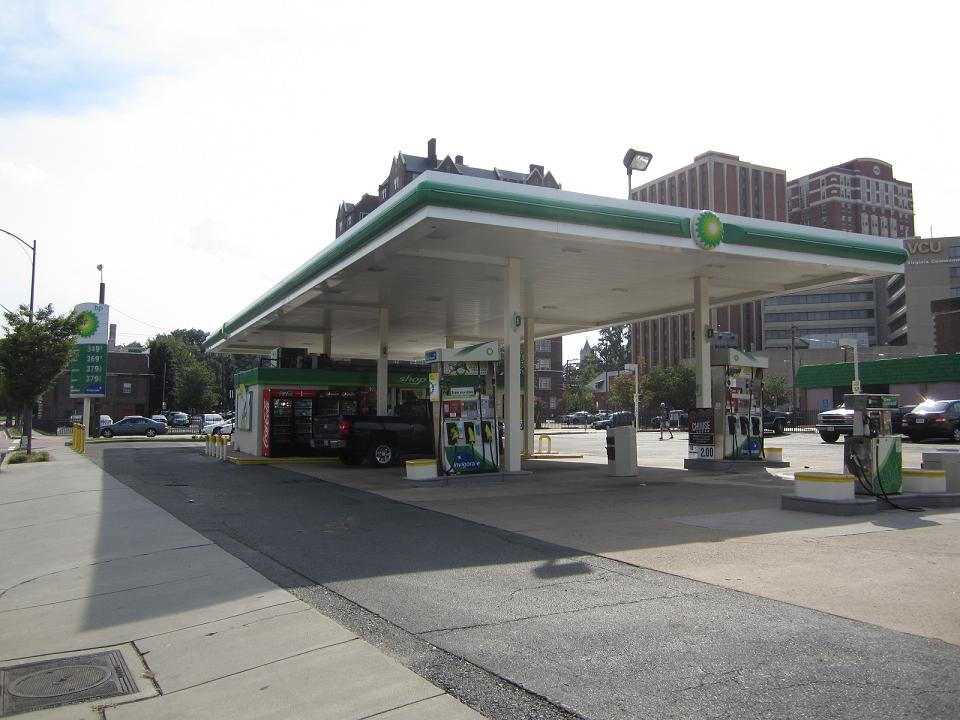 Convenience store magnate Steven Uphoff wants to put his stamp on the rapidly changing drag of Belvidere Street that runs through VCU's campus.
Uphoff is planning a 10-story, $12 million apartment building at the corner of Grace and Belvidere streets where a BP station he owns now stands.
"We want to take a location that's run-down and turn it into something really nice that will complement the new arts center," Uphoff said in a phone interview Thursday.
Uphoff said he has the right to build up to six stories on the site, but with VCU's $32 million Institute for Contemporary Art being built at Broad and Belvidere streets, he thought the time was right to expand the project.
The apartments will not be specifically for students —as Gilbane's 8½ Canal development is — but students will be welcome, he said.
Uphoff said the bottom floor of the project would be retail space, including what he knows best: a convenience store.
Uphoff is the founder and the former chief executive of the Uppy's chain of convenience stores and is still the company's largest stockholder. All 52 stores are becoming Circle K franchises but will still be owned by locally-based Mid-Atlantic Convenience Stores LLC.
Plans for the high-rise development are in the early stages. Uphoff said he would bring revised plans for the development to the city in early 2013, after the opening of his $21 million, 60,000-square-foot Uptown Alley project in Chesterfield. Stay tuned to BizSense on Monday for an update on the massive bowling and entertainment complex.
Uphoff's plan comes as apartments are cropping up all over the downtown market. HITT Contracting is finishing a conversion of the First National Bank building near Eighth and Main streets, and the John Marshall Hotel is leasing up 240 apartments on Fifth Street.
Miller and Rhoads, on Fifth and Broad, has converted the bulk of 133 condominium units into apartments as well.