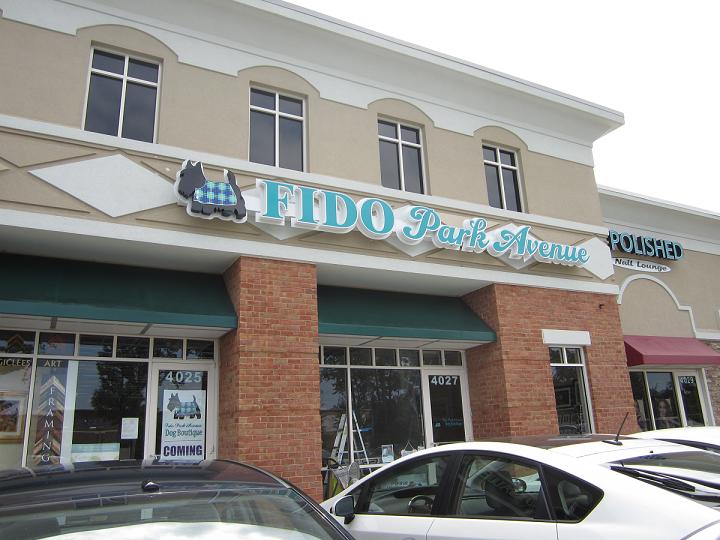 A dog-centric specialty store in Short Pump is fetching some extra space.
Fido Park Avenue is knocking down the wall in its space in the Shoppes at Westgate across from Short Pump Town Center and doubling its square footage from 1,100 to 2,200.
"We're responding to the market — responding to our customers — and we're confident about the future," said Don Vondriska, who owns the store with his wife, Chris.
The store, where you can buy such doggie necessities as a VCU jersey for your Westie or a bag of high-end Fromm food for your Husky, has been in business since 2009. Vondriska said the store is also expanding its hours, staying open until 8 p.m. on weekdays.
The interior is going to be completely remodeled, he said, and the store will increase its selection of dog foods and accessories.
Vondriska said that his wife shops from more than 300 retailers and won't offer anything to customers that hasn't been given the nod of approval from their Cavalier King Charles Spaniel, Ginger, and their Scottish Terrier, Max.
"If it's not good, you're not going to see it in our stores," he said. "If our dogs don't like it, we're not going to carry it."
The renovations are being done by Hunnicutt Construction. The store's grand reopening is set for Sept. 22. Pooches are welcome.