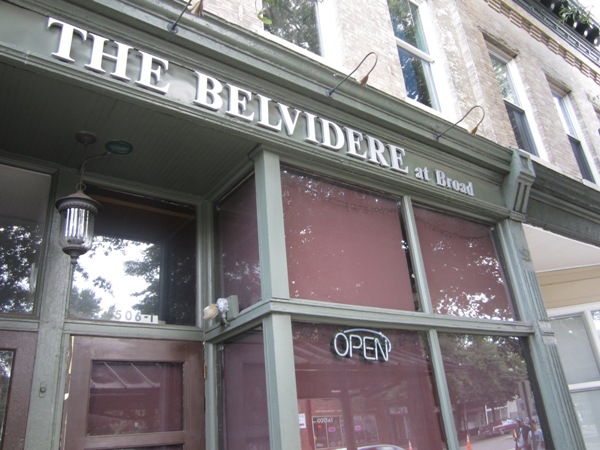 A restaurant near the intersection of Broad and Belvidere streets is closing this week after three years in business.
The Belvidere at Broad posted a note on its Facebook page announcing that Thursday is its last day in business.
The restaurant is owned by David and Julie Sims Hassen. David Hassen, who works in IT at Capital One, said in an email to BizSense that the restaurant wasn't performing as hoped and that they are seeking a buyer.
"Given other commitments we felt this was the appropriate time and decision," Hassen wrote. "It was a difficult choice but our immediate goal is to transition the property and/or business to new ownership so that another team can take the property to the next level."
Hassen went on to thank his staff, customers and the surrounding businesses for their support during the past three years.
The restaurant, at 506 W. Broad St., opened in 2009.