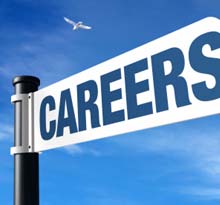 Advertising
Big River hired Emily Sengenberger as its director of account planning. She most recently was with the Sasquatch Agency and previously worked at Crispin Porter and Bogusky, J. Walter Thompson and The Martin Agency. She is a graduate of the University of Virginia and VCU Adcenter (now Brandcenter).
Architecture
Moseley Architects promoted 22 of its employees at its six offices. The Richmond employees promoted include:
Associates: Kathy Brown; Craig Dobyns; Frank Knott; Chris Rea; Brian Wells; Tyler Whately
Senior Associates: Bob Baxter; William Gaspar; Scott Shady; Carrie Webster; Chris Yago
Vice President: Lisa Demmel
Baskervill promoted Susan Orange to the role of director of workplace strategies. She previously served as corporate interior design manager. Orange has 26 years of experience as an interior designer and a Bachelor of Fine Arts degree from VCU
Associations
Jennifer Harris is the Virginia Automobile Dealers Association's new director of public marketing and public relations.
The Virginia Association of Museums appointed two new members were appointed to the organizations' Governing Council. Robert Orrison has taken over in the post of Director of Historic House Museums, replacing Donna W. Davis, who left the field earlier this summer. Mr. Orrison has worked with the Prince William County Historic Preservation Division since 2006 and currently manages Ben Lomond Historic Site and Bristoe Station Battlefield Heritage Park. He holds a B.A. in History from Longwood College (now University) and a M.A. in Public History from George Mason University.
VAM also welcomed Debi Gray, who is serving as VAM's Director for Art. Gray is the executive director for the Virginia Museum of Contemporary Art in Virginia Beach. Before MOCA, Debi served as the president of the Norfolk campus of culinary arts for Johnson & Wales University. She completed her bachelor's degree at Virginia Tech and holds a master's degree in leadership from Regent University.
Energy
Richard W. Evans joined Old Dominion Electric Cooperative as plant manager for Marsh Run Power Station, a 504-megawatt natural gas peaking facility located in Fauquier County. Evans previously served as plant manager for generation facilities in Bristol, Va. and Covert, Mich.
Financial Services
Genworth Financial announced changes to the leadership team of its U.S. Mortgage Insurance unit. John Clifford has been promoted to senior vice president, commercial operations, and Matt Young has rejoined USMI as senior vice president, sales.
Clifford joined GE Capital in 1999. He began his career in USMI's commercial organization and most recently was vice president, products & business development.
Young most recently was a vice president for Wells Fargo Home Mortgage. Prior to joining Wells Fargo in 2006, Young was a regional vice president of sales at GE Mortgage Insurance in Raleigh. He graduated from Michigan State University with a BS in Logistics Management and earned his MBA from Miami University.
Appaiah Ballachanda has joined Claris Financial as a financial advisor.
Homebuilding
EarthCraft Virginia hired Stuart Raper as Director of External Affairs. Raper was previously with the Solar Electric Power Association. Before SEPA, Raper worked in clean technology PR with Brodeur Partners and in water quality and testing at the Virginia Department of Environmental Quality. She graduated from the University of Virginia with a Bachelor of Arts in Environmental Science.
Marketing
Betsy C. McElfresh has joined the Virginia Department for Aging and Rehabilitative Services as a marketing and public relations specialist. She was previously a freelance writer/graphic designer and marketing communications consultant.
Non-profits
The Board of Governors of Virginia Home for Boys and Girls has selected Claiborne S. Mason to serve as President, effective Aug. 6. Mason is the owner of marketing firm C.S. Mason Consulting and most recently served as Interim Chief Executive Officer of United Way of Greater Richmond and Petersburg. Mason succeeds former President Chris Schultz, who left the organization in 2011
Real Estate
Long & Foster Real Estate welcomed seven new sales associates to its Innsbrook office located at 11225 Nuckols Rd. They are Crystal Fordham, Andy Gonner, Kevin Kilgour, Virginia Leabough, Jay McGee, Bill Osborne and Ryan Vlasic.
Technology
Erin Jett is now the Process Coordinator at TBL Networks. Erin brings her accounting and clerical experience from a wide array of organizations.
Tiffany Bush is now an Account Manager with TBL Networks. Formerly with Snagajob.com, Tiffany has a degree from the College of Charleston.
Richmond native Joey Wallace joined the Rehabilitation Engineering & Assistive Technology Society of North America. Wallace is leading the RESNA Catalyst Project, helping people with disabilities of all ages get access to essential technologies. He previously executive director of the Assistive Technology Loan Authority in Virginia. He holds a PhD in Urban Services Leadership from Virginia Commonwealth University.
Landrew Cheda has recently joined Networking Technologies and Support, Inc. as a Deskside Support Specialist.
Tourism
The Richmond Metropolitan Convention & Visitors Bureau recently reorganized and promoted Katherine O'Donnell, former director of marketing, to the new position of vice president of community relations. A graduate of the University of Richmond, O'Donnell has been with RMCVB since 2002. Prior to that, she worked in public relations at the Virginia Department of Historic Resources.
RMCVB hired Corey Peterson as Sports Development Director. Peterson was most recently with the Hampton Convention and Visitors Bureau. He is a graduate of Norfolk State University.