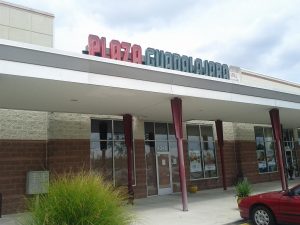 A Short Pump restaurant has been locked out of its space after more than five years in business.
Plaza Guadalajara was evicted from its property at 4348 Pouncey Tract Road after defaulting on its lease, according to a note on the door.
The 4,000-square-foot space sits in a retail strip center owned by Ledd Properties. The space is neighbored by Buffalo Wild Wings and Skate Nation, among other retailers.
Adam Ledd of Ledd Properties would not give specifics on why Plaza had been evicted but said he was sorry to see the Mexican restaurant go.
"I hate to see any of our retailers go, especially a restaurant that had survived the bulk of the downturn," he said.
Plaza Guadalajara opened in 2007 to positive reviews.