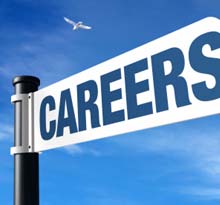 Banking
SunTrust Bank, Central Virginia named William Carter as vice president, community development manager. Carter is responsible for the bank's Community Reinvestment Act Compliance Program for the Central Virginia Region. A native of Richmond, he received his bachelor's in business administration from Virginia Commonwealth University.
Breweries
Center of the Universe Brewing Co., a fledgling brewery in Ashland, hired Mike Killelea as its head brewer. Killelea is the founder and current elected chairman of the Virginia Craft Brewers Guild. He most recently was a brewer at Legend Brewing Co. where he had worked since 2007.
Commercial Real Estate
Alan Mudd joined Cushman & Wakefield | Thalhimer as a portfolio manager in the Richmond office. He was most recently with Jones Lang LaSalle, and prior to that had been a portfolio manager with Thalhimer for five years. Mudd is a graduate of Virginia Commonwealth University.
Healthcare
The Virginia Commonwealth University Health System named Paul J. Wesolowski to the position of vice president of professional services. He most recently was corporate vice president at the University of Massachusetts Memorial Health Care System. Wesolowski holds a bachelor of science degree from Penn State University and a master of business degree from Saint Francis University.
Law 
Collin Hite joined Hirschler Fleischer's litigation department as a partner. He was previously a partner with McGuireWoods on the firm's insurance coverage team.
Media
Media General named Allan D. "Dan" Cates as vice president and general manager of WJHL-TV, the company's CBS affiliate in Johnson City, Tenn., effective Sept. 3. Cates has been director of digital content at WSPA-TV, Media General's CBS affiliate in Spartanburg, S.C., since 2009. From 1999 to 2009, he was news director at WKRG-TV, Media General's CBS affiliate in Mobile, Ala. Cates graduated from Troy State University with a degree in broadcast journalism.
Private Schools
Blessed Sacrament-Huguenot Catholic School made several new hires. They include:
Tara Hundley will join the school's science department teaching Science 7, Biology, and Biology II.
Michael Leber will teach Latin and Modern European History.
Kate Thomas Chavez joins the English Department and will teach various English classes, the Reading Roundtable Exploratory and Journalism.
John Tucker will join the lower school staff as the fifth grade teacher.
Lori Metzger will teach Geometry and Spanish.
Terri Quinan will be the new Director of Advancement.
Justin Morse will teach religion and join the football coaching staff.
Ron Grundy joins the football coaching staff as an Assistant Varsity Coach.
Kara Troyer joins the lower school staff as the second grade teacher.
Charles Williams is the new Director of Finance.
Brian Kieran is the school's new assistant principal.
Rachael Sanford will be teaching Spanish 1A-2.
Walter Romanosky is the Director of Admissions and Co-Athletic Director.
Lynn McMinn is the Director of Communications and Marketing.
Brice Fritts is the new Co-Athletic Director and Varsity Football Coach.
Technology
Robert Bush has recently joined Networking Technologies and Support, Inc. as a project assistant.
Darwin Powell has recently joined Networking Technologies and Support, Inc. as a project assistant.