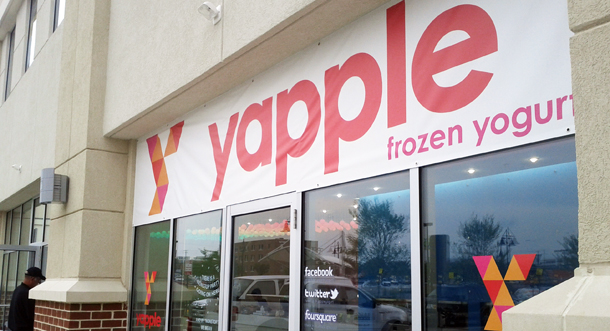 A Pennsylvania-based frozen yogurt company opened its second store in Richmond on Friday. And a California-based chain is also adding more locations in here.
Yapple Yogurt, which put its first area store on the same block as Sweet Frog in Carytown, opened its new location in the remodeled Willow Lawn shopping center.
Yapple owner Andy Lin said opening the second location was a lot smoother than the Carytown opening.
"This one came in exactly on budget," he said Friday. "I feel good about today. This is our eighth store opening, and you usually don't realize what you forgot until the very last minute. Everything went really smoothly today, so I'm happy."
The Carytown store, which is one building down from one of Sweet Frog's flagship corporate stores, went behind schedule and over budget, costing $600,000 to open, more than double what it cost to open any of the other stores.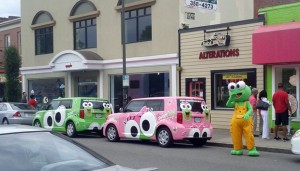 On the day Yapple Yogurt opened its Carytown store, Sweet Frog parked two Sweet Frog-branded cars directly in front of the building.
Lin, 24, said he is happy with how the Carytown store is performing. He estimates his sales are on par with his more-established next-door neighbor.
"Based on the numbers, I think we're doing about the same as they are now, and I think we'll do even better now that college kids are back in town," he said. "The Richmond market is about half local and half college. Now with college being back in session, I think we'll do much better in the winter."
The next stop for Yapple is a store near the campus of James Madison University in Harrisonburg, which should open in October, Lin said.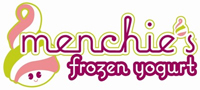 And another frozen yogurt company is entering the market: Menchie's is opening a store this fall at the Shoppes at Westgate, off Broad Street near Short Pump Town Center in the old Maggie Moo's ice cream parlor location.
The Encino, Calif.-based Menchie's is also planning a store in Mechanicsville near Atlee Road, according to its website. A call to Menchie's California office was not returned by press time.