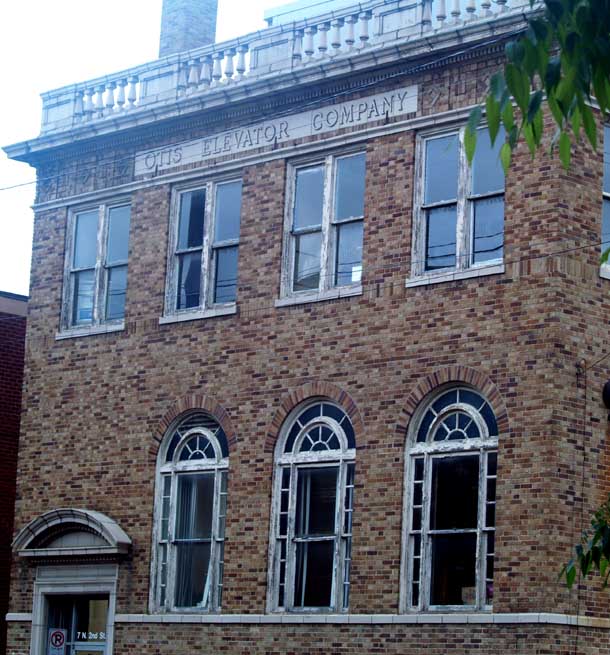 College kids on gap years, backpackers and sojourners on a budget will soon have a place to rest their head in downtown Richmond.
A planned youth hostel at 7 N. Second Street is working to get financing to fix up the building and hopes to open next year.
BizSense caught up with Sarah Weisiger, who is working on the project for the Potomac Area Council of Hostelling International USA, to see how things are progressing at the building.
Richmond BizSense: How did you get involved in hostelling?
Sarah Weisiger: I'm from this area. Long ago, I helped manage a youth hostel in Key West. I love hostels, and I love working on this project. It just brings together two of my favorite things: Richmond and travel.
RBS: What has happened since BizSense first reported on the hostel last April?
SW: We secured permission from the city to operate the hostel, and we closed on the building.
The city didn't have any zoning or guidelines for hostels, so we had to get a special-use permit. That happened last July. And in September of 2011, we closed on the building [for $525,000].
RBS: What do you have to do to get the hostel up and running?
SW: We've been working with an architect, Bruce Shirley of Ratio, to design the hostel with the dorms, a kitchen and the common room. The building used to be a women's detention facility, so it needs to be brought up to code.
We're working with a contractor, J.W. Enochs, to figure out what repairs need to be done. We're hoping this fall that we'll be able to start doing some repairs to the exterior of the building, replacing some of the bricks and mortar and replacing windows.
RBS: How much do you think it will end up costing?
SW: We're thinking it will be about $1.2 million, but we're trying to massage that number, maybe bring it down a little bit with the furnishings and so forth. But we don't think it will be too much different than that number.
RBS: How do you plan on paying for it?
SW: We're a 501(c)3, so we've been raising money. We own the building outright, so we don't have a mortgage, but, realistically, it will probably be a combination of fundraising and financing. That's still being worked out.
RBS: Is there an experience in your life that cemented your love of travel?
SW: I guess it was going off to Europe in 1980s after graduating from UVA and thinking I'd just travel for a little while. I didn't come back for three years. I went to Europe and Israel and traveled through East Africa.
I did an overland trip through Cairo, to Sudan, Uganda, Tanzania. It sounds crazy now, given all that has happened in those countries since then. I was like 23 or 24, traveling on my own.
RBS: How would you describe hostelling to the uninitiated?
SW: Hostelling, and the mission of our organization, Hostelling International USA, is to enable all — especially the young — to gain understanding about people, cultures and places all over the world through travel. And while we try to address the needs of 20- to 30-year-olds, it's not just for young people. You can be 60 and stay at a hostel.
RBS: How much will it cost to stay at the Richmond hostel?
SW: That's something we've gone around and around on for a while. We don't have a final number yet, but it will be somewhere between $20 and $28 [per night].
RBS: So what do you expect the demand will be for a hostel in Richmond?
SW: On the conservative side, we expect to have 7,000 overnights a year. You have to be from more than 50 miles away, so we expect people from other parts of Virginia and around the country. And certainly we expect international travelers as well.
The Internet has really changed things as well. When a Baltimore hostel opened up in 2007, right away people knew about it because so much of people's travel plans are done on the Internet. People know to look for hostels when they are traveling.
RBS: And how does the hostel in Baltimore do?
SW: It's done pretty well. It pays for itself. The big hostels in New York City and Washington do phenomenally well. But in the midsize ones, they can pay from themselves but probably not make a whole lot of money.
But this is an exciting project to be a part of. There are not that many hostels in the South, and it would certainly be a first for Richmond.