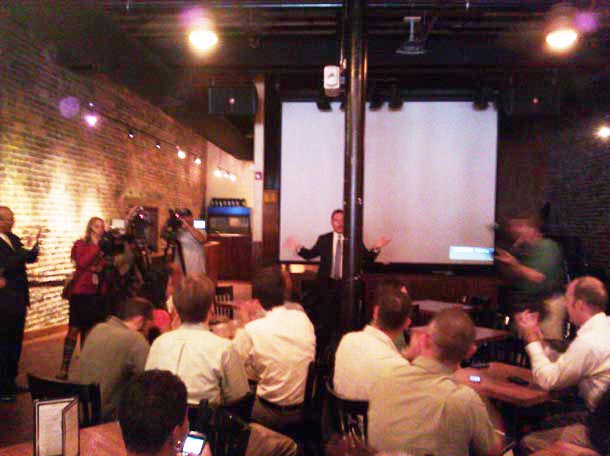 From the local company that insures everything from moon bounces to tanning salons, Markel now has coverage for the two-wheeled commuter.
The Richmond specialty insurer last week announced the launch of Markel Cyclist, a bicycle insurance program.
The new policies, run by the company's Wisconsin subsidiary Markel American Insurance, will cover a range of cyclists, from those who ride for recreation and to those who participate in races.
The policies are available in 33 states. Markel is waiting for approval to offer the policies in Virginia. It has submitted its application to the state Bureau of Insurance. It plans to sell the policies in all 50 states.
Audrey Hanken, president of the Markel American division, said the policies offer coverage for physical damage to the bikes, to riders and to other objects and people who might come into contact with the bike.
Known for its niche lines of insurance, Markel is offering cyclists roadside assistance, replacement costs for biking apparel and spare parts, and even bike rental reimbursement.
"It's really a full package for somebody who's relatively involved in cycling," Hanken said.
The company began to consider the new market after receiving inquiries and noticing a lack of competition for that type of coverage.
"About 18 months ago, we had contacts from two different agents in the industry who were involved in the sport and said 'we really think there is a need in the marketplace,'" Hanken said.
Markel conducted a survey and crunched the numbers. "This is something that would be right up our alley," Hanken said the firm decided.
Among other things, Markel American Insurance offers policies for boats, all-terrain vehicles, snowmobiles, weddings and other events.
Most of the riders the company will likely attract as customers will have bikes worth between $1,000 and $25,000, Hanken said.
"For somebody who's competing, they often have very expensive bikes," she said.
The new product line coincides with the buildup in Richmond toward the arrival of the World Cycling Championships, which will be held here in 2015. Richmond streets will be lined with potential customers for Markel.
Sports Backers, a local nonprofit that puts on sporting events, is also trying to cash in on the popularity of cycling. In October, it will run the first Martin's Tour of Richmond, a 102-mile bike race.