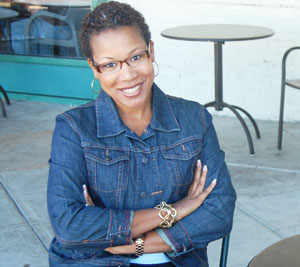 As a former college admissions officer, high school counselor and mother of a college-bound 17-year-old, Amy Jasper knows her way around an application packet.
Jasper, 45, this summer launched My College Fit, a business that helps high school students find and apply to their ideal colleges.
"I'm basically an objective third party that helps the students step back and evaluate their college goals," Jasper said. "Especially now, with school costs at an all time high, it's really an investment you have to get right."
After a stint as an intern in the admissions office of her alma matter, William and Mary, Jasper was hooked on the industry.
The Newport News native went on to work in admissions offices for Duke University, Dickinson College and the University of Richmond. Jasper guessed she's evaluated between 5,000 and 6,000 college applicants – spending an average of 20 minutes on each application.
"I think there's this idea going around that these applications don't get read," Jasper said. "I can tell you, that is not the case."
Similar services — College Connections, CollegeClarity and 1st Choice College Counseling — have been popping up across Richmond. Jasper will also have to compete with national college prep centers such as Kaplan.
But Jasper said her background in both admissions and high school counseling will set her apart from the competition. She said she has more admissions experience than other local counselors and can spend more time with her clients than national competitors.
"Sometimes I get asked what I can provide for students the high school counselors can't," Jasper said. "I think I complement school counselors the same way a tutor complements a teacher."
Jasper is coaching five seniors who were referred by word of mouth. She said she expects business to pick up as college application deadlines get closer, with some as early as October. Eventually, Jasper wants to approach corporations about offering her services to their employees. In the spring, she's planning a series of free workshops at libraries in Henrico.
By working from home and designing her own website and logo, Jasper said she kept her overhead costs low. Her prices vary depending on the needs of the student, ranging from a free consultation to a $1,500, two-year counseling package.
Jasper said the higher education landscape has changed since she worked in admissions in the late 1990s. Instead of "are you going to college?" Jasper notices friends ask her daughter "where are you going to college?" She said that expectations have shifted, placing even more stress on frazzled high school kids and their parents.
"Students now are actively involved in sports and in clubs on top of other classes," Jasper said. "When you throw in the college admissions process, it's like adding another whole class. I'm hoping to alleviate some of that stress."