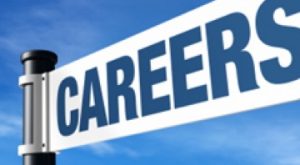 Banking
Bank of America announced that Gary Gore would serve as Virginia president in addition to his role as Richmond market president.
SunTrust Bank, Central Virginia Commercial announced that Assistant Vice President Wayne R. Crewe joined the business banking division for the Tri-Cities.
Manufacturing
Tredegar Corp. announced the appointment of Mary Jane Hellyar to president of Tredegar Film Products Corp. and corporate vice president. Hellyar received her master's and PhD in chemical engineering from MIT.
Media
The Media General board of directors elected Wyndham Robertson as a Class B director. Robertson held the same position on Media General's board from 1996 to 2005.
Technology
Jeff Coles joined Networking Technologies and Support as a systems administrator.
Advertising
Siddall announced the hiring of Anna Wittel as an account executive. Previously, Wittel worked at Virginia Commonwealth University, where she developed plans to market the university's scholarship programs.
Energy
The board of directors of Dominion elected Michael E. Szymanczyk to serve as their new director. Szymanczyk served as chairman and chief executive of the Altria Group from March 2008 until May 2012.
Medicine
Sue Ackerman joined PartnerMD as the practice planning director. Sue previously worked for Medley Health.
Accounting
Yount Hyde & Barbour announced that Paul Childress had joined the firm as its newest associate accountant.
Architecture/design
Baskervill announced three additions to the firm:
• Andrea Manrique, who most recently worked as a graphics consultant at Martha Culpepper Interior Design
• Lauren Marshall, a marketing coordinator.
• Shaahida Lewis, the firm's document specialist and office assistant