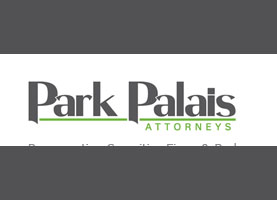 Two Richmond lawyers with a combined 50 years of industry experience have launched a new firm.
Douglas Palais and Andrew Park opened Park Palais on Sept. 19.
The firm specializes in financial law. Park said they plan to primarily represent brokers, law firms and insurance agencies.
Before launching the firm, Palais practiced at Eckert Seamans, where he litigated multimillion-dollar securities and liability cases.
Park was an in-house attorney for Wachovia Securities and specializes in investment- and employment-related disputes.
Park said he practiced with Palais about 10 years ago, and it seemed like a natural progression to launch their own firm.
"There's lot of overlap in terms of what we do," Park said. "We both regularly represent brokers and brokerage firms. There was a synergy there."
The firm employs one other attorney, two paralegals and an office manager.
Park Palais is at 2310 W. Main St. in a building that Park owns.
"We really liked that area of the city," Park said. "We're starting to see a lot of growth and development here."
And Park said he likes the small business setup.
"Running a firm for yourself does involve a significant amount of additional work," he said. "But I've found there's significantly less bureaucracy to deal with."