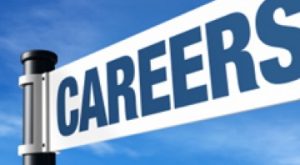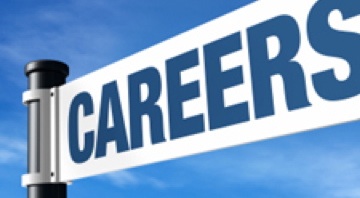 Departures
Anthony Opperman will leave the Richmond Flying Squirrels' franchise. For the past three seasons, Opperman was the director of media and a radio broadcaster for the Squirrels.
Marc LaFountain is leaving blogging platform Tumblr, where he worked as a VPof support. He is moving to Europe, according to a Times-Dispatch story.
New Hires & Promotions
Engineering
Progressive Design announced the following new hires:
George Delgado joined as a senior mechanical/piping designer. Delgado was previously with Omega Consultants, Inc.
Eric Mullins joined as a process engineer. Mullins was previously with Eastman Chemical Company.
Thomas Blythe joined as a senior civil/structural engineer. Blythe was previously with Nolen Frisa Associates.
Josh Edwards joined as a senior civil/structural designer. Edwards was previously with The Shaw Group.
Leadership Development
Rick Albee joined MSBCoach as Richmond area director. Albee previously worked in various capacities at Hamilton Beach Brands, Reynolds Metals Company, Dominion Virginia Power, Philip Morris USA and The Boomer Project.
Finance
Brandon Mears joined MAK Financial Group, Inc. as a mortgage loan originator. Brandon had previously worked as a reverse mortgage specialist with Mortgage Shop LLC.
Accounting
Keiter announced the following promotions:
Toby Leslie was promoted to business assurance and advisory services partner. He has been with the company for 12 years and is currently chair of the technology and new media industry team.
Richard Lewis was also promoted to business assurance and advisory services partner. He has more than 12 years of industry experience and joined Keiter in 2004.
Insurance
Allianz Global Assistance USA announced the following promotions and new hires:
Matt Brey is now manager for client services. He has been with the company more than four years and was most recently a senior account specialist. Brey is a graduate of the University of Richmond.
Michelle Marshall is now implementation manager. Michelle has been with Allianz Global Assistance for more than 7 years and previously held the role of manager for claims/recovery.
Marian Gent has joined the company as medical assistance manager. Her past professional experience includes medical administration at several of the local hospitals, medical office management for a local family physician's office.
Law
Sakina K. Paige will serve as the 40th president of the Metropolitan Richmond Women's Bar Association. She will also be on the 2012-2013 Board of Directors.
Eileen Talamante joined Goodman Allen & Filetti as a senior associate. She previously worked at BrownGreer.
Marketing
The Frontier Project announced the following new hires:
Tim Skirven joined as a Graphic Designer. Before coming to Frontier, Tim worked as a business specialist at Apple in Short Pump.
Stevie Toepke will works as a consultant. Prior to joining the company, Toepke served as the Director of talent acquisition at MWV.
Libby Brown will be an associate consultant. She was previously employed as a school counselor with Henrico County Public Schools.
Jess Hardin also joined as an associate consultant. She was the office manager at Barrel Thief Wine Shop.