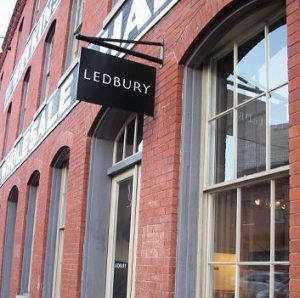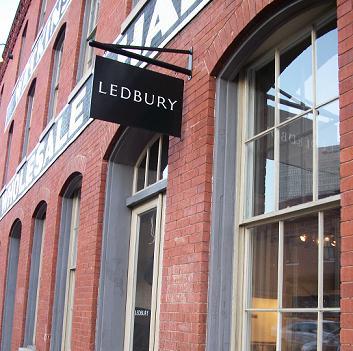 A Shockoe Bottom shirt maker has a fresh load of venture capital up its sleeve.
Ledbury last week closed on a $1.65 million capital raise that will give the three-year-old company fuel to churn out more products, add employees and keep up with demand for its high-end men's shirts.
Co-founder Paul Trible said the company decided to pull the trigger on raising the money, in part, after several of its customers expressed interest in investing.
"We saw this was a good next step for us to unleash more robust growth," Trible said. "We felt encouraged by people approaching us. It's a great confirmation that we're moving in the right direction."
Steady sales growth and repeat business from loyal customers also gave the company confidence, Trible said. A little more than 60 percent of customers come back and buy again within a 12-month period.
"We felt like the model worked, and we proved that we can have a Richmond, Virginia-based brand that can work nationally," said Trible, who founded the company with partner Paul Watson in 2009.
Trible said the startup will hire three to five new employees in the next several months, beef up its inventory and launch a national ad campaign.
In three years, Ledbury has grown to 15 employees. The new hires will analyze its supply chain, focus on digital advertising and assist with production and product design, Trible said.
Although shirts have been its bread and butter, Trible said Ledbury would release a series of neckties, blazers, scarves and socks beginning in November.
Those will be added to the belts and pocket squares it began selling this year.
"The belt continues to sell out. They're made by hand in Charlottesville, and we sell them as fast as we can make them," Trible said.
The venture capital will help the company fulfill more orders and process orders faster. Ledbury runs an inventory-heavy business, Trible said, which requires cash on hand to keep enough shirts and other products in stock.
"Keeping inventory in the store to satisfy demand has been a challenge," Trible said.
Ledbury occupies 4,100 square feet on South 14th Street. Trible said that increasing inventory would push the limits of the space and that the company might look for more room to house the extra product.
Trible wouldn't share details of Ledbury's financials but said the company has been growing at a rate of about 200 percent each year.
"We've been running the business about break even," he said, adding that some months are slightly in the black and some slightly in the red.
Richmonders have been loyal to Ledbury, but about 15 percent of sales come from New York, he said, and the company has customers from major markets such as Dallas, San Francisco and Washington.
"We sell almost as much in Chicago as we do in Richmond," he said.
Trible would not share exactly how many investors put in for this latest round of capital. The group includes some of the company's founding investors as well customers who approached Ledbury about investing. The investors include some locals, Trible said.
For now, the $1.65 million gives Ledbury plenty of cash to work with.
"We felt that was a good figure to give us a chance to see if we could really scale the business," he said. "It will take some time to burn through that."