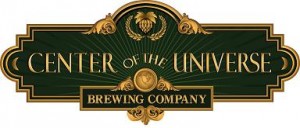 Richmond's newest brewery is close to officially pouring its first beer.
Center of the Universe Brewing Co., a craft brewery in Ashland, has signed with Richmond-based Brown Distributing and is planning to begin brewing its first batch this week.
The distribution deal will get Center of the Universe's brews into the glasses of thirsty Richmonders via local grocery and convenience stores, bars and restaurants. It also gives Brown yet another local brewery in its portfolio and a further hold on the local craft beer market.
Chris Ray, who founded Center of the Universe this year with his brother Phil, said the business is waiting for one final permit from Hanover County. If all goes as planned, the pair will then begin brewing Friday toward a planned public opening in early November.
Ray said he considered both Brown and locally based Loveland Distributing.
"The contract is for life," Ray said, adding that the relationship between brewer and distributor is enforced through Virginia law. "It's one of the most important decisions [for a new brewery]. Once you make that decision, you can't change."
By law,  severing the relationship is not easily done and the scales of power to do so often lean in the favor of the distributor.
"They can release your brand if they want to. But if you don't like them, you just can't get up and leave," Ray said.
The next big decision is which beer to brew first.
Center of the Universe plans to have four staple beers. That will likely be whittled down to three that will be brewed year-round. Seasonal beers and one-off batches will be mixed in. Mike Killelea, who came over from local brewery incumbent Legend Brewing, is the company's new head brewer.
Ray said they had considered coming out of the gate with a pale ale but are toying with options.
They'll look to do some bottling and are also considering doing cans, which has become increasingly popular among small breweries.
"We've always liked cans. They're better for the beer and better for the environment," Ray said.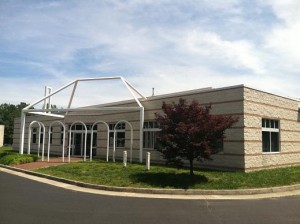 Center of the Universe – its moniker a reference to Ashland's unofficial nickname ? has settled into its new 12,000-square-foot home in the former Herald-Progress newspaper building near Bass Pro Shop.
Looking to take advantage of new state laws that allow breweries to serve beer for onsite consumption, Center of the Universe has a tasting room and space for about 120 customers to hang out inside the brewery and about 100 outside. There will be 16 taps available.
The business will encourage visitors to bring their own food or order in and is considering doing events similar to Hardywood's Thursday night food truck courts on the weekend.
"We need the weekend traffic, so we would probably have something like that on Saturdays," Ray said.
Despite competition from Legend, Hardywood and others, Ray said he's confident there's room for everyone.
"People ask us all the time, 'How are you going to beat out Hardywood or Legend?'" Ray said. "We're not competing against them. We're competing with them to gain more market share for craft beer."
"This area is kind of starved for local beers," he added.
Read more about how Center of the Universe got started and about the Ray brothers here.