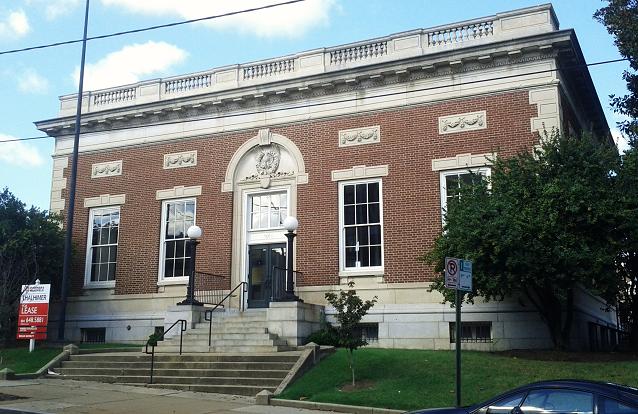 The restored 100-year-old Manchester Post Office has found its first commercial tenant.
Construction management firm Barton Malow leased about 3,100 square feet at 1019 Hull St., which in addition to its former life as post office was also a police precinct.
Charles MacFarlane, Chris Dillon and Sam McDonald of Property Results rehabilitated the 17,000-square-foot building in a historic tax credit/tax abatement deal in 2010. The building had been vacant for about 10 years.
"We knew where we wanted to be, and we knew where we didn't want to be," said Kevin McMichael, senior project manager at the Richmond office of Barton Malow, currently based in Church Hill. "We didn't want to be in a downtown high-rise, and we didn't want to be in an office in Innsbrook."
The firm, which has done work in Lynchburg, Charlottesville and across Virginia, has been in Richmond for four years but has been in Central Virginia since 1989. Its work includes work includes the Monticello visitor center and the John Paul Jones Arena in Charlottesville, according to its site.
MacFarlane said it took longer than he would have liked to fill the space, but he was looking for a particular kind of tenant.
"We're somewhat discriminating landlords," he said. "We were approached by other interested parties, but it either wasn't the use we wanted or didn't have the kind of credit we were looking for. We wanted to hold out for a good quality company, good credit company that will be a good steward of the space."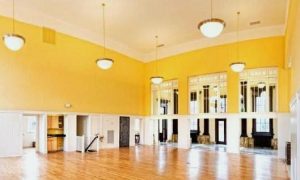 The other issue, MacFarlane said, was that the space that Barton Malow is taking was difficult to subdivide ? it really couldn't be done without altering the historic qualities of the federal style building.
"In the end, I think we found the right tenant," MacFarlane said. "They are a great firm. They will be able to grow into the space, and they're planning to do some neat things with the space."
As it has waited to find commercial tenants, MacFarlane said the rent from the two apartments in the ground floor of the building helped offset the losses from the vacant commercial space.
MacFarlane said he hoped to have the Barton Malow space ready by early 2013.
MacFarlane, Dillon and McDonald, through 1019 Hull Street LLC, bought the half-acre property from the City of Richmond in 2008 for $200,000, according to city records. The property was most recently assessed at $850,000.