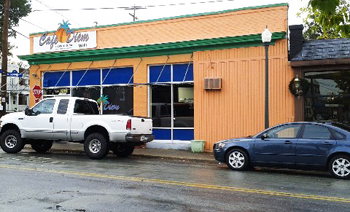 Another bar in the Fan has been kicked out of its space.
Property managers Bandazian & Holden changed the locks Monday afternoon at Cafe Diem at 600 N. Sheppard St. But Nathan Hughes, a broker with the firm, said it doesn't have to end like this.
"Cafe Diem still has the opportunity to remedy any kind of default situation," he said.
Owner Richard Arthur has been in the space about 11 years, Hughes said. Arthur could not be reached by press time.
If Cafe Diem can't make good on its lease, it will be the second long-running Fan bar to close in two weeks.
Last week, Eck Enterprises evicted Mulligan's after a 16-year run at its West Main Street location. Mulligan's owners posted a note on its website saying it was seeing some success with its rebranding effort and that "profitability was in sight."
"Given a little more time, we are confident that our debts would have been satisfied," the note read. "However, our landlord is unwilling to allow this time and has locked us out, ending our long-standing business relationship. Obviously, we are more than a little disappointed by their decision."
The owners are exploring other locations, according to the note.