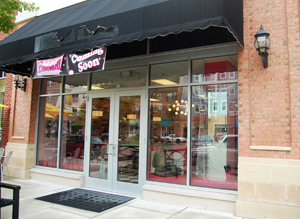 A salon started in a one-room office in Carytown has expanded to a new space in Short Pump.
Scott and Melissa Black, the husband and wife team who co-own Bombshell, looked at a few locations in the shopping center before settling on 2243 Old Brick Road.
"We wanted a space that doesn't look like any place else," Scott Black said. "It's not another Zen salon with neutral colors and smooth jazz. We have more of a hot pink and rock-and-roll vibe."
Melissa Black, a California native, said she wanted Bombshell to feel like a West Coast salon. To separate themselves from the two dozen other hair, nail and waxing studios in the area, Black said Bombshell combines all of the services in one location.
"When I first moved here, salon prices seemed much higher than what I was used to in California," she said. "We thought it would be a good idea to make these services more accessible."
The Blacks launched the original Carytown business in 2009 with a $15,000 investment. Melissa Black rented a 9-by-8-foot office space at 10 South Crenshaw Avenue and started with one client.
"The place was empty for about five months," she said. "It was hard work building up our client base a lot of 12-, 15-hour days. Then it just started to grow organically."
Bombshell eventually took over the 4,000-square-foot office building but found they still needed more room, Scott Black said.
"By 2011, we were virtually out of space," he said. "We had waitlists with 200-plus people on them, and we really wanted to find a way to satisfy those clients."
They signed the lease on a 2,100-square-foot West Broad Village space in June and spent the summer renovating it. It opened at the end of September. Ark Construction and Development, a local contractor, handled the project.
The new store, which they also financed themselves, cost about $200,000.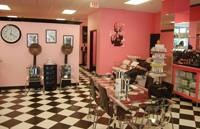 Once she gets settled in to the West Broad location, Melissa Black said she wants to start looking for spaces in Fredericksburg and Washington.
"We aren't stopping here," Scott Black said. "There's still a few more pockets we're looking to expand into."