The revolving door of the restaurant business kept swinging in 2012, with plenty of eateries opening and some shutting their doors.
Here are a few of the bigger stories BizSense covered this year in the restaurant world: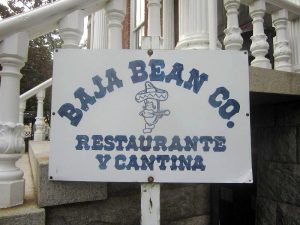 The Bean isn't jumping
John Conrad, a local attorney and former city council member, decided he'd had enough of his tenant, Main Street restaurant Baja Bean Co. Early in September, Conrad informed owners Ron Morse and Jeff Allums that he wanted them out in a year, telling them to look for a new space.
BizSense ran a story Sept. 18 about the planned change, and within hours there was a groundswell of support for the restaurant, particularly among the VCU basketball fans who call the Bean their home. They set up a Facebook page called "Save Baja Bean" that still has more than 2,000 followers.
Conrad had a change of heart, and, on Nov. 1, Baja signed an extended lease through the end of 2015.
All aboard at the Galley
Two Fan restaurateurs – Chris DiLauro of Bacchus and Manny Mendez of Kuba Kuba – teamed up to open the Galley on the Southside in the Stratford Hills Shopping Center. When we checked in November, business was booming.
No do-over for Mulligan's
A late-in-the-game rebranding effort wasn't enough to save Mulligan's Sports Bar and Grille. Owner Edward Dudley purchased the restaurant in 2011, but by October landlord Eck Enterprises evicted the restaurant.
deLux is deFunct
Richmond Restaurant Group hit the reset button on its restaurant at Main and Strawberry streets, closing down deLux. The company hasn't put out a lot of details on the replacement concept, other than that it will include some kind of raw bar. Richmond Restaurant Group partner Michelle Williams said she is hoping to relaunch in January.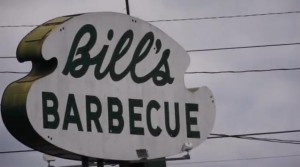 Barbecue bonanza
Barbecue had a huge year in the Richmond area. Buz Grossberg in March opened his second Buz & Ned's location on West Broad Street, Big's Barbecue opened in Chesterfield in June, the Texas-based franchise Dickey's expanded and Tuffy Stone's Q Barbecue opened up two new stores.
But the barbecue industry suffered a very public casualty when Bill's Barbecue went under, closing its last eight stores this year. Even Republican presidential candidate Mitt Romney took notice when owner Rhonda Elliot started blaming President Obama and the Affordable Care Act for the demise of the 81-year-old restaurant chain. That got the commenters going on our site, and the result still makes for an interesting read, even post-election.
The Boulevard bounces back
In April, Stronghill Dining Company closed its doors almost nearly four years in business. But just three months later, BizSense reported that the Rebkee Company had purchased the building and had struck a deal with restaurateur Chris Tsui of Osaka, the Blue Goat and Wild Ginger to launch his latest restaurant, Fat Dragon, which opened last month.
Across the street, at the old Triangle Book Store, restaurateurs Patrick Stamper and Randy O'Dell of Bellytimber Tavern were transforming the former porn shop into an upscale taco joint.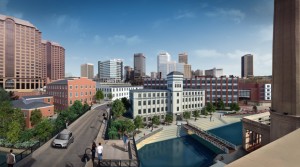 Casa del Barco prepares to dock
One of the largest downtown redevelopment projects in years caught the attention of the foodie world when developers WVS and Fountainhead Properties announced that restaurateur Kevin Healy, owner of the Boathouse at Rocketts Landing and another Boathouse at Swift Creek Reservoir, was planning a 5,700-square-foot Mexican restaurant in the Reynolds North development. Healy said Casa del Barco (Spanish for "boathouse") would cost between $850,000 and $1 million to develop.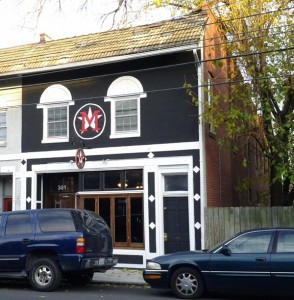 Kitchen meets courtroom
Restaurateur Tony Hawkins, owner of the Republic and Metro Grill, found himself in the middle of two legal battles in 2012. Hawkins is fighting to emerge from Chapter 11 bankruptcy at the Republic and fighting his investors at Metro Grill, who say he hasn't been paying out their share of Metro's profits.
Hawkins said that he hopes to be out of bankruptcy at the Republic early in 2013 and that he will attempt to settle the issue with his investors out of court. He contends that his investors owe him money for the build-out at Metro Grill.
Also on the bankruptcy circuit, Padow's Hams and Deli filed for bankruptcy last month over a dispute with its landlord at Willow Lawn, Federal Realty Investment Trust. Owner Sidney Padow told BizSense that his company couldn't afford to pay the rent and that Federal Realty wasn't making any concessions.