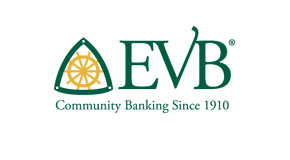 A local bank is looking to reload with a big round of fresh funds and finally ditch some of its baggage.
Tappahannock-based EVB has worked a deal to raise $45 million in capital from a California investment firm, a New York private equity fund and other large investors. The bank and its holding company also will try to raise an additional $5 million from existing shareholders.
The newfound cash would give the $1 billion bank the ability to shed lingering bad loans and foreclosed real estate. It would also help the bank work its way out of a written agreement with regulators and potentially buy its way out of TARP this year.
"After what we've been through the last three or four years, you realize capital truly is king," Joe Shearin, EVB's president and chief executive. "We realized we need a little more cushion."
EVB and its parent company, Eastern Virginia Bankshares, announced the deal with Castle Creek Capital Partners, GCP Capital Partners and other unnamed institutional investors on Wednesday.
Shearin said the capital raise, which has been 10 months in the making, must still be approved by EVB shareholders and is expected to close in the second quarter.
EVB will be the first local bank to raise capital since Bank of Virginia's $3 million raise last August.
EVB's money will be put to work to get its remaining $16.6 million in non-performing assets – made up of $11.8 million in bad loans and $4.7 million in foreclosed real estate – off its books more quickly.
The bank has struggled since the real estate crash with those troubled assets, which reached as high as $39 million in 2010.
"This way, we can get back to making money again," Shearin said. "We need to get back to the profit levels we used to experience."
High levels of bad assets and heavy losses in 2009 and 2010 were part of what led the bank to come under a written agreement with state and federal regulators in February 2011.
But EVB has been on an upswing in recent quarters. It finished 2012 with a $1.95 million profit, its largest annual profit since 2008. It also cut its non-performing assets by $21 million during 2012.
The bank will also look to buy back its shares owned by the government as part of its participation in the TARP Capital Purchase Program. EVB received $24 million in TARP capital in 2009.
The U.S. Treasury has told EVB it will put its TARP shares up for auction this year, Shearin said. That could give the bank a chance to get the shares at a discount, should it have a winning bid. Glen Allen-based First Capital Bank made a similar move last June, when it spent $4.99 million to buy back half of its 11,000 TARP shares at an 8 percent discount.
EVB will also look to restructure and pay down its balance of more than $100 million with the Federal Home Loan Bank, a government-sponsored enterprise that banks use to fund loans.
As part of the capital raise, EVB will sell 4.6 million shares of common stock and 5.2 million shares of preferred stock at $4.55 per share.
Shares in the $5 million raise offered to its regular shareholders will also be sold at $4.55 each.
Castle Creek and GCP Capital will have the option to take two seats on EVB's board as part of the deal.
That would put them at the table with many longtime shareholders who have been around since the days of EVB's rural predecessor banks, which included Bank of Northumberland, Southside Bank in Tappahannock and Hanover Bank in Hanover County.
"We've gotten to know these guys pretty well in the last eight to 10 months," Shearin said of Castle Creek and GCP. "My board members have been around a long time, but they're excited to bring in new blood with a different perspective."
EVB has 22 branches across the Richmond region, the Middle Peninsula, Northern Neck and Western Tidewater. It controlled about $347 million in local deposits, or about 0.5 percent of all deposits in the Richmond market, according to the most recent FDIC statistics.