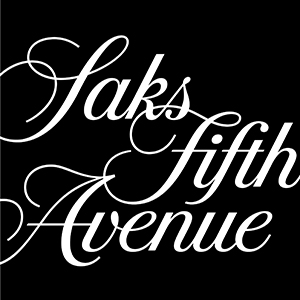 RICHMOND, Aug. 1, 2013 – Saks Fifth Avenue and the Entertainment Industry Foundation (EIF) have announced that actress Jennifer Aniston has been named the EIF ambassador for Saks Fifth Avenue's 2013 Key To The Cure campaign. In the 14 years since the inception of the Saks Fifth Avenue charity shopping weekend, the company, together with its vendors and partners, has raised over $33 million for cancer research.
Celebrated designer Peter Dundas of Emilio Pucci created a limited-edition T-shirt exclusively to benefit Key To The Cure that will retail for $35 at Saks Fifth Avenue stores, Saks Fifth Avenue OFF 5TH stores and online at saks.com. One hundred percent of the proceeds from each shirt sold will be donated to VCU Massey Cancer Center benefiting charitable programs dedicated to finding new detection methods, better treatments and eventual cures for women's cancers. The T-shirt debuts at Saks Fifth Avenue on Oct. 1.
Aniston will appear in a national public service announcement wearing the Emilio Pucci limited-edition T-shirt. The Key To The Cure PSA will appear in major fashion and lifestyle magazines in September and October. Saks Fifth Avenue's charity shopping weekend will take place Thursday through Sunday, Oct. 17 to 20, at all Saks Fifth Avenue and Saks Fifth Avenue OFF 5TH stores nationwide and on saks.com. During the shopping weekend, 2 percent of participating vendor sales will be donated to VCU Massey Cancer Center.
To help raise money and awareness for women's cancers, Saks Fifth Avenue Richmond will partner with VCU Massey Cancer Center to host an exclusive gala on Thursday, Oct. 17, featuring a silent auction, music, a Man Cave, along with tastings from Richmond's finest restaurants. For more information, please contact Cheryl Slokker at [email protected].
Saks Fifth Avenue initiated its charity shopping weekend in 1999. Since then, the company has donated more than $33 million to women's cancer research and treatment organizations throughout the United States. Organizations benefiting from these funds include: the Breast Cancer Research Foundation; EIF's Women's Cancer Research Fund; Cleveland Clinic; Boston's Dana-Farber Cancer Institute; Nevada Cancer Institute and many others.
About Saks Fifth Avenue
Saks Fifth Avenue, one of the world's preeminent specialty retailers, is renowned for its superlative American and international designer collections, its expertly edited assortment of handbags, shoes, jewelry, cosmetics and gifts, and the first-rate fashion expertise and exemplary client service of its Associates. Today, Saks operates 41 full-line stores in 20 states, five international licensed stores, 66 Saks Fifth Avenue OFF 5TH stores and saks.com, the company's online store.
Saks Fifth Avenue is proud to be named a J.D. Power and Associates 2012 Customer Service Champion and is only one of 50 U.S. companies so named.